learn the latest on your delkor machinery to keep production flowing
Extensive training programs led by experienced Delkor technicians to expand your operator and training staffs' skills and expertise in maintaining and operating your Delkor packaging equipment lines.
Emergency/After Hours Parts and Repair Services
We are always available 24/7 — even on holidays. We can send a highly trained Delkor technician to your site in less than 24 hours if that's what it takes to get your equipment up and running!
Contact Service at 1-800-328-5558
service@delkorsystems.com
BOOST EQUIPMENT EFFICIENCY THROUGH TRAINING

With every Fundamental Training course, we provide digital and laminated physical copies of machine specific Fundamentals of Maintenance, Operation, and Troubleshooting guides, so that your employees can continue to understand your Delkor equipment even after our trainers leave. Customers with robotic loaders or palletizing systems also receive a customized robotic handbook.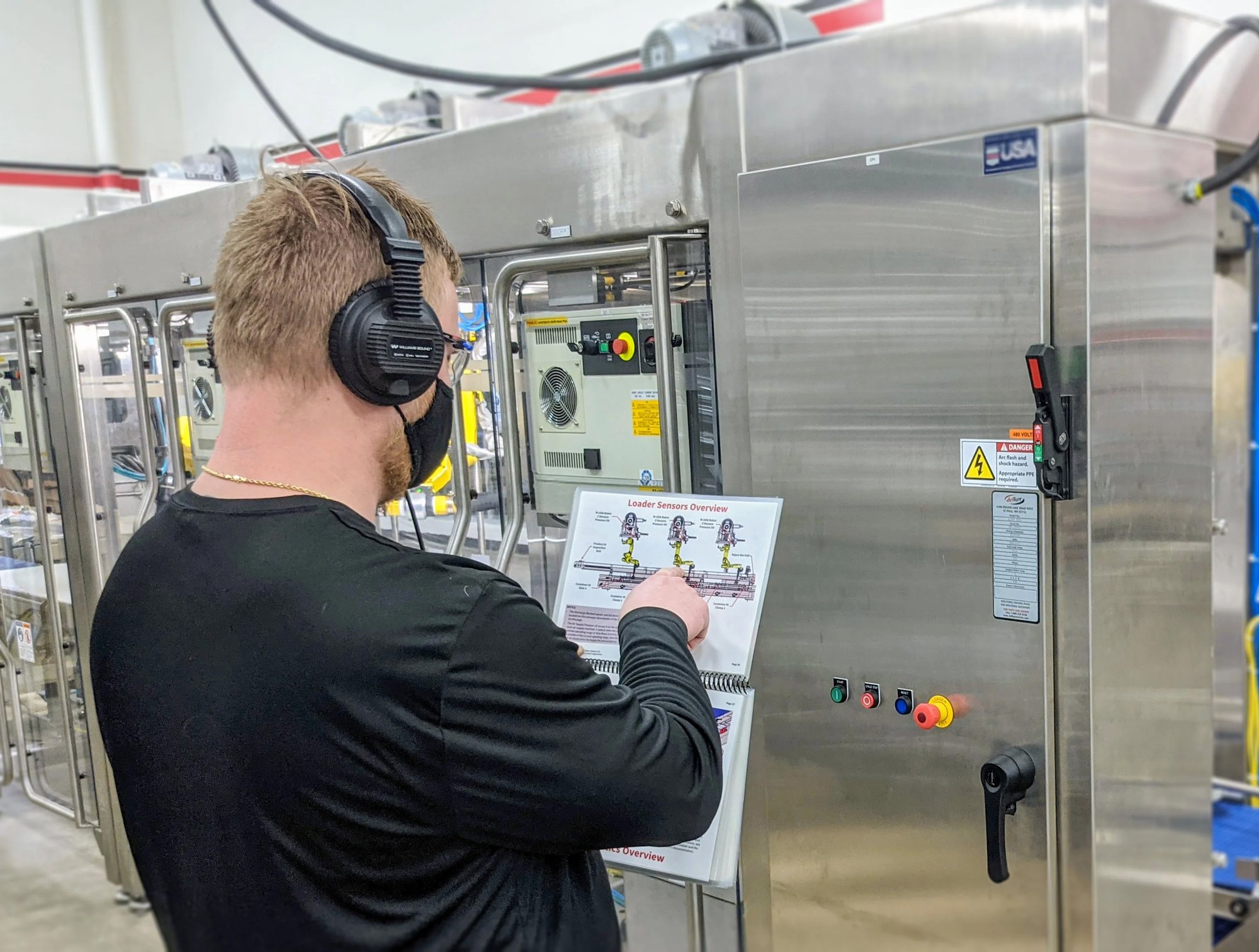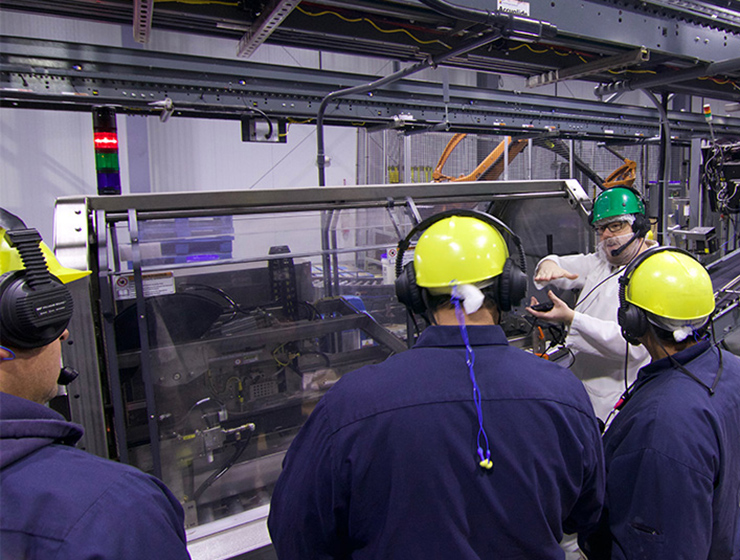 Key Fundamental Training Features
-Experienced, PMMI Certified Technical Trainers
-Bilingual training sessions
-Customized training guides for each participant
-Customized robotic handbook for customers with robotic loaders or palletizing systems
-Navigation tips for the HMI screens
-Perfect the sequence of operations for your entire line
-Learn the recommended machine cleaning procedures, PM schedule, lubrication points, tensioning procedures, and LOTO locations for your machine
-Understand changeover procedures
-Troubleshoot possible issues and prevent problems from occurring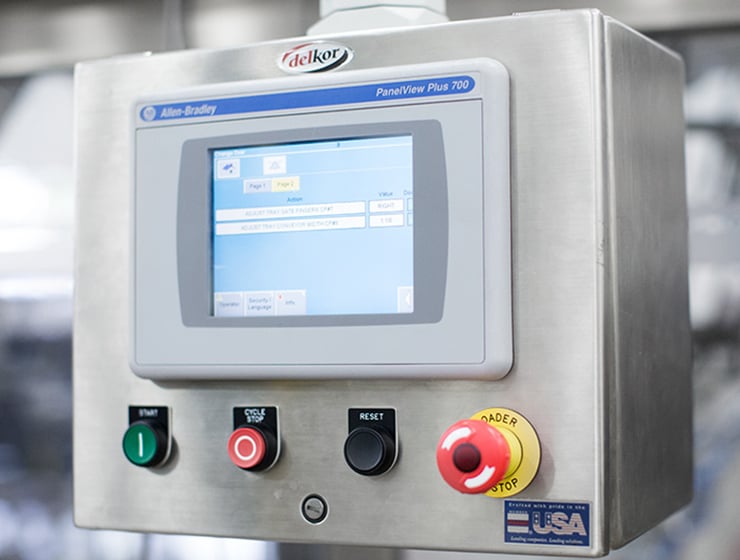 Learn online or in the Field
Delkor's Fundamental Training program is an ideal blend of classroom instruction and hands-on learning. Our PMMI Certified Trainers visit your site and go through informative and customized documentation with your employees, allowing them to fully understand how to operate, maintain, and troubleshoot your Delkor equipment. Additionally, our trainers will teach your employees to use your Delkor equipment in a hands-on session at your site.
Request Training
Let's get you connected! Leave your info here along with a message regarding your training needs, machine health audits, and preventative maintenance subscriptions.
Question or prefer ordering by phone? Call 1-800-328-5558