Delkor's Performance Series Case Packer is a case and tray packer designed and engineered with key performance features in mind including pick-and-place gantry and an innovative infeed system to reach loading speeds up to 250 containers per minute. Optimized for packing tapered cups, bottles and a range of other container shapes and styles into a variety of retail ready packages, cases, trays, and other secondary packaging styles.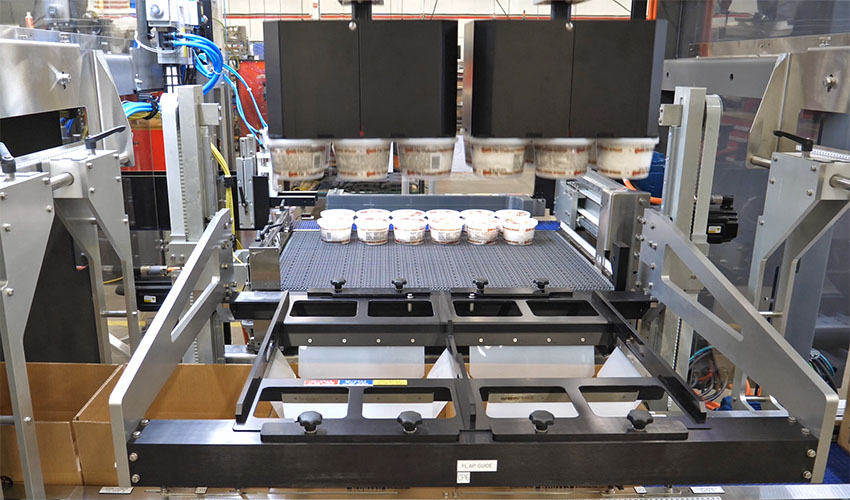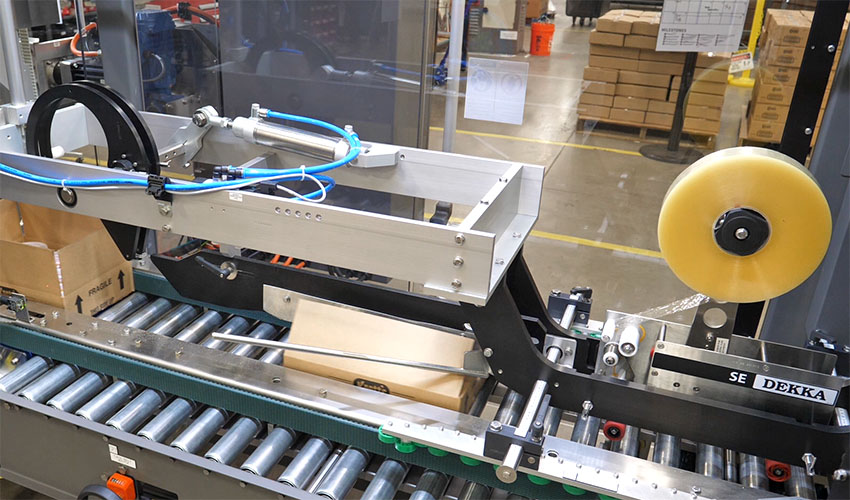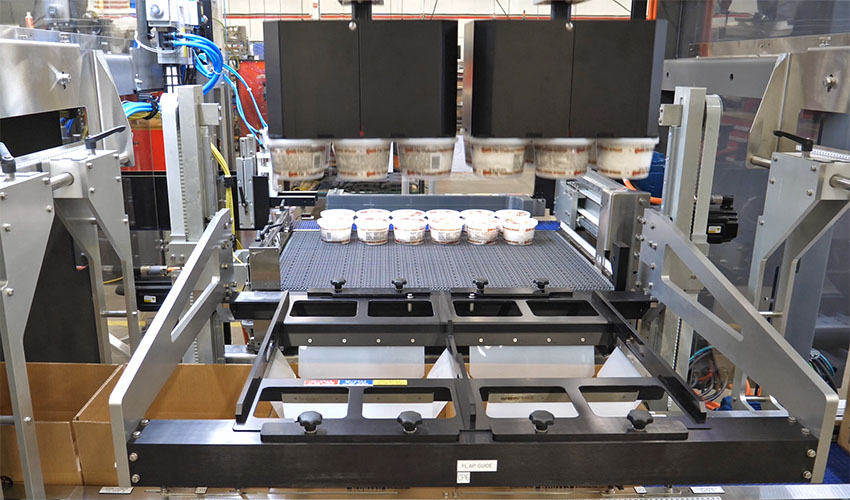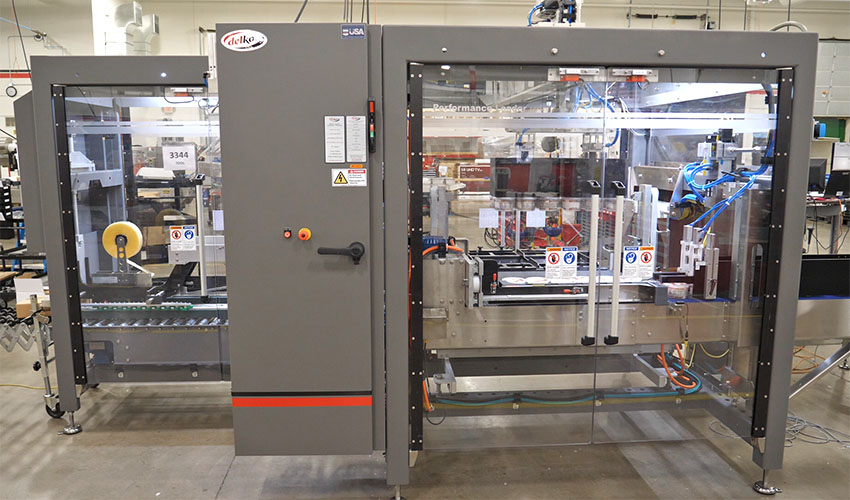 Patented Intelligent Synchronization™
Say goodbye to collation chains, buckets and fixed guides. Delkor's patented Intelligent Synchronization enables the Performance Series Case Packer to pick and load perfectly flat pack patterns at high speeds with minimal change parts investment.
HIGH-SPEED PICK & PLACE
The Performance Series Case Packer's pick-and-place gantry and innovative infeed system allow the case and tray packer to reach speeds up to 250 containers per minute.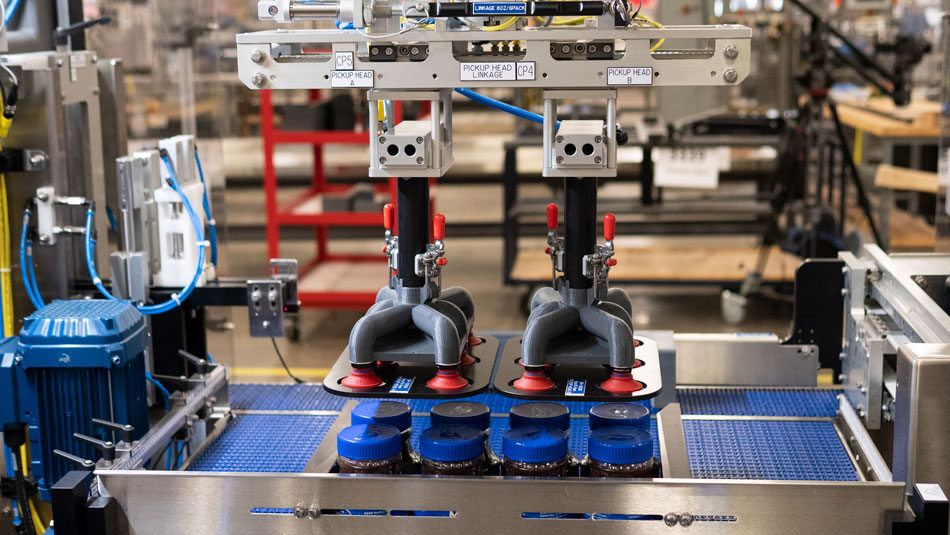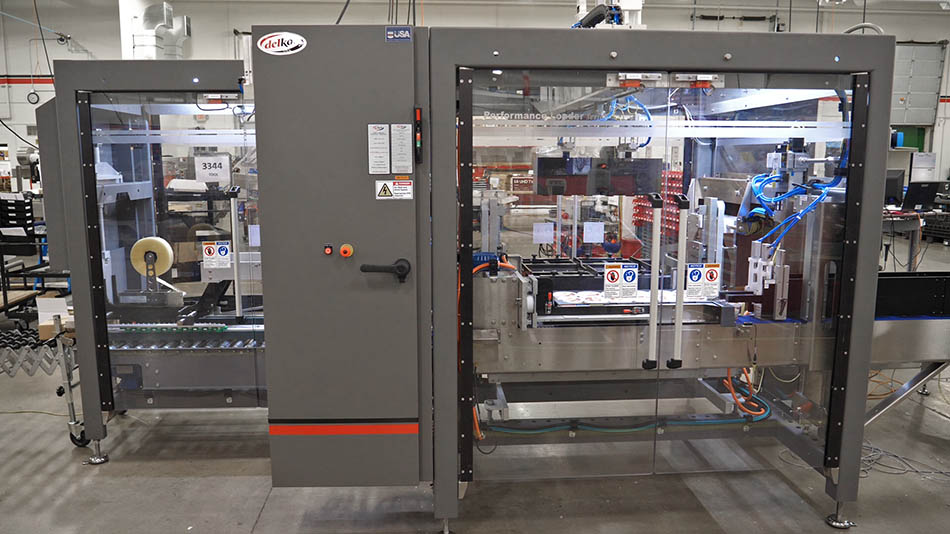 ULTRA COMPACT LAYOUT
This case packer's modular design and offset infeed conveyor allow for ultra-compact layouts with an optional integrated case erector and/or case sealer while to further minimize the footprint of the entire system.
HANDLES A WIDE VARIETY OF CONTAINER FORMATS
The system is equipped with innovative 3D printed pickup heads that include quick release couplings for fast tooling changeover and flexibility to handle a wide variety of container formats.