Closers
Closing solutions for tri-seal and flange seal cases, cartons, trays, and retail ready packages. Small footprint, and smart machine technology come standard.
Carton, Case, & RRP Closers
Delkor's closing machines provide closing solutions for tri-seal and flange seal cases, cartons, stackable club store trays and retail-ready packages. We use self-tensioning belts for greater precision and a longer machine life. Efficient and easy to operate; the overhead structure automatically lifts for clearing occasional debris. Its compact body style fits well in tight spaces.
Rapid Delivery
Just 6-10 weeks! We've optimized the engineering and assembly processes of our core products (including these Closers) to ensure our customers have the fastest possible lead times.
Run Paperboard & Corrugated
Whether your product is corrugated or paperboard, these machines are built to handle any material. Fill out the form for more info from a Delkor Sales Manager, or browse the closing machines below for more specific information!
Get in touch
Let's get you connected! Select your department of choice from the drop down menu and leave info about your project or inquiry on the form below.
See Our Closer Machines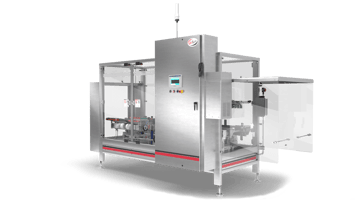 Low Maintenance, High Speed Carton & Case Closer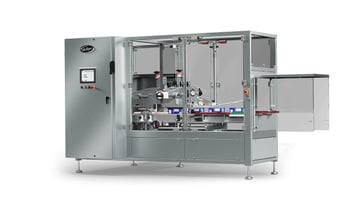 High Speed Carton Closer With Laser Precision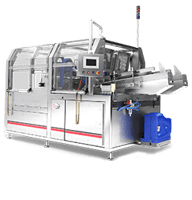 Places Paperboard Lids On Trays
We had a great experience with Delkor in terms of purchasing and getting equipment on site and delivered as fast as possible. When we arrived for the acceptance testing, the equipment was ready to roll, hit our efficiency metrics, was shipped, delivered, and was ready to run even before the line was fully commissioned.
-Matt Brody, Nature's Bakery
Other Categories
Packers
Top Load Case And Carton Packing For Both Flexible And Rigid Products.
Explore Packers
Contact Us
Get in touch with us for more information or to start the process