Closers
Closing solutions for tri-seal and flange seal cases, cartons, trays, top seal, and retail ready packages. Small footprint, and smart machine technology come standard.
Carton, Case, & RRP Closers
Delkor's closing machines provide closing solutions for tri-seal and flange seal cases, cartons, stackable club store trays and retail-ready packages. We use self-tensioning belts for greater precision and a longer machine life. Efficient and easy to operate; the overhead structure lifts for clearing occasional debris. Its compact body style fits well in tight spaces.
Rapid Delivery
We've optimized the engineering and assembly processes of our core products (including these Closers) to ensure our customers have the fastest possible lead times.
Run Paperboard & Corrugated
Whether your product is corrugated or paperboard, these machines are built to handle any material. Fill out the form for more info from a Delkor Sales Manager, or browse the closing machines below for more specific information!
Get in touch
Let's get you connected! Select your department of choice from the drop down menu and leave info about your project or inquiry on the form below.
See Our Closer Machines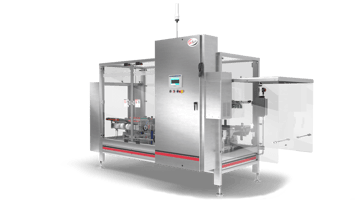 Low Maintenance, High Speed Carton & Case Closer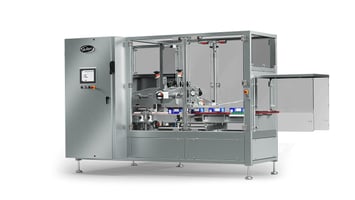 High Speed Carton Closer With Laser Precision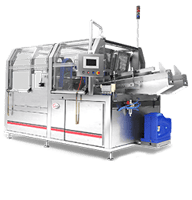 Places Paperboard Lids On Trays
A key feature that helped make our decision of going with Delkor was the nice compact design of the closers. In a lot of production facilities, real estate and floor space is key. One thing we have come to take pride in is the efficiencies of the machines and the limited amount downtime. Also the service from Delkor has been phenomenal and has really helped us out over time.
-Paul Prazak, Blue Bell Creameries
Other Categories
Packers
Top Load Case And Carton Packing For Both Flexible And Rigid Products.
Explore Packers
Contact Us
Get in touch with us for more information or to start the process