VISION-BASED PICK AND PLACE ROBOT
Vision-based collation, pick and place robot case packer, accepts random orientation of packages to accommodate your unique package sizes and pack patterns. Load at high speeds with single or multiple robots; high-speed case infeed runs up to 45 cartons per minute. The V Series Packer combines perfectly with Delkor Trayfecta® forming and Delkor Capstone closing solutions.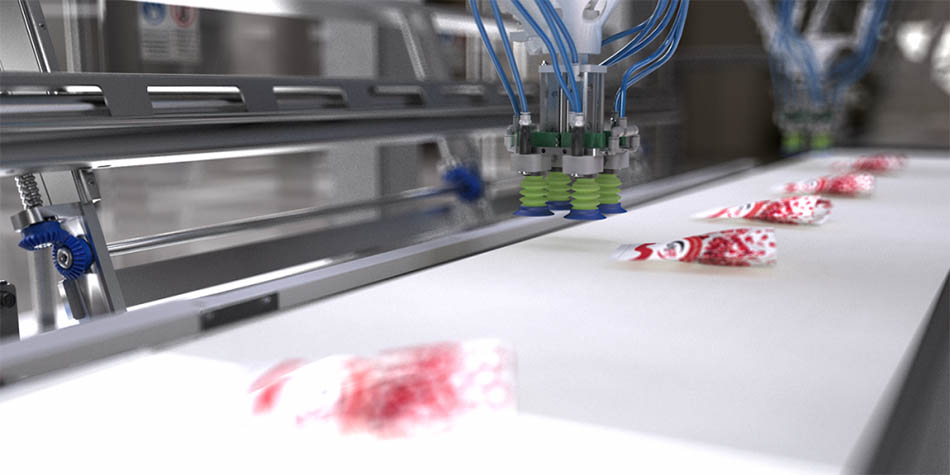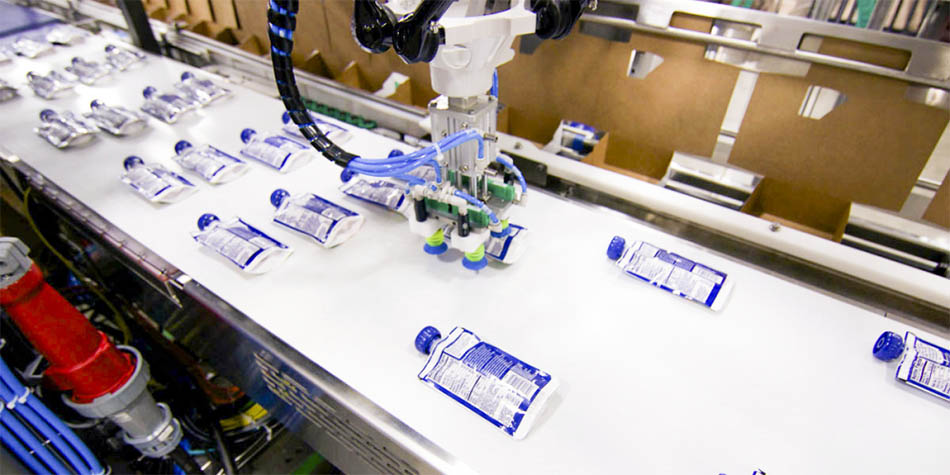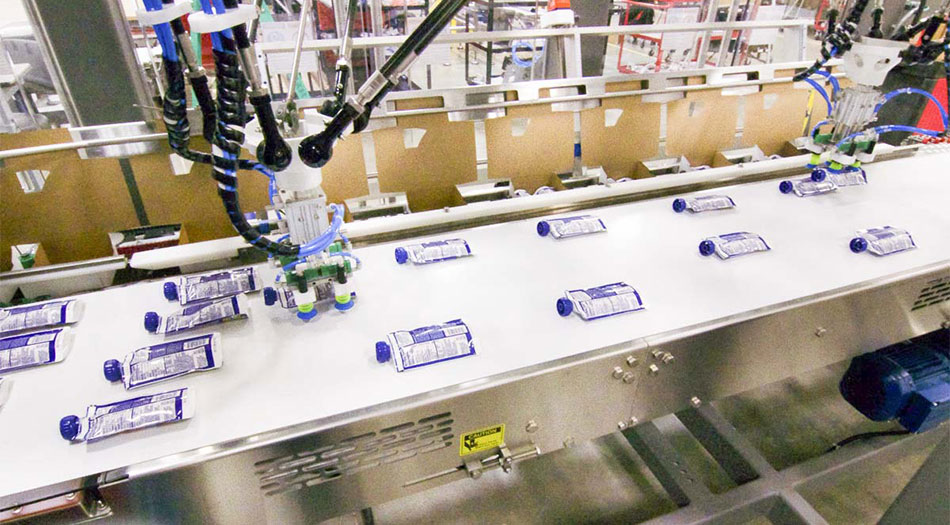 PACK IT ANY WHICH WAY
The Delkor V Series Packer uses vision-based technology to all for a variety of package sizes and pack patterns. Vision collation conveniently accepts any random orientation of your packages.
ROBOTIC PACKAGING OPTIONS
Our V Series Packer robotically loads products into trays, cartons, or cases using pick and place vision to locate and pick random products from the infeed. Its high speed case infeed runs up to 45 cartons per minute.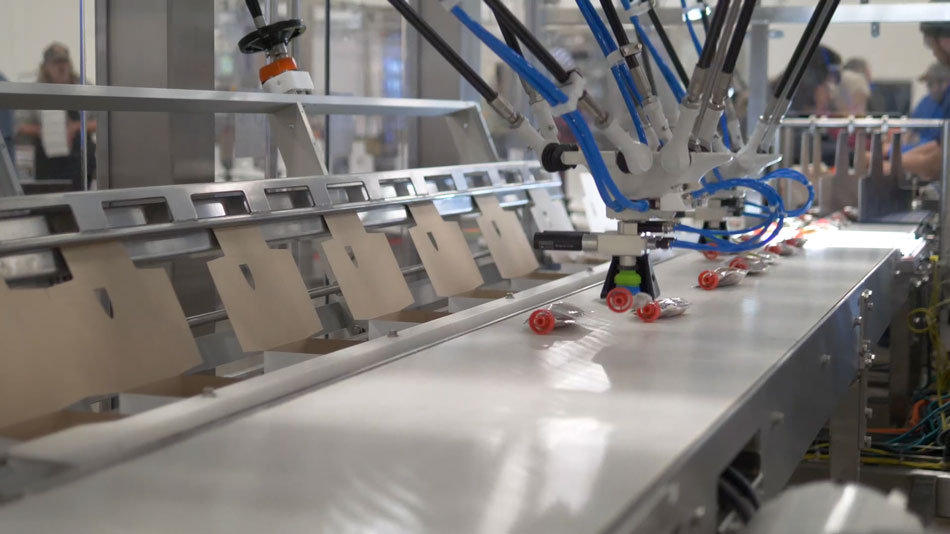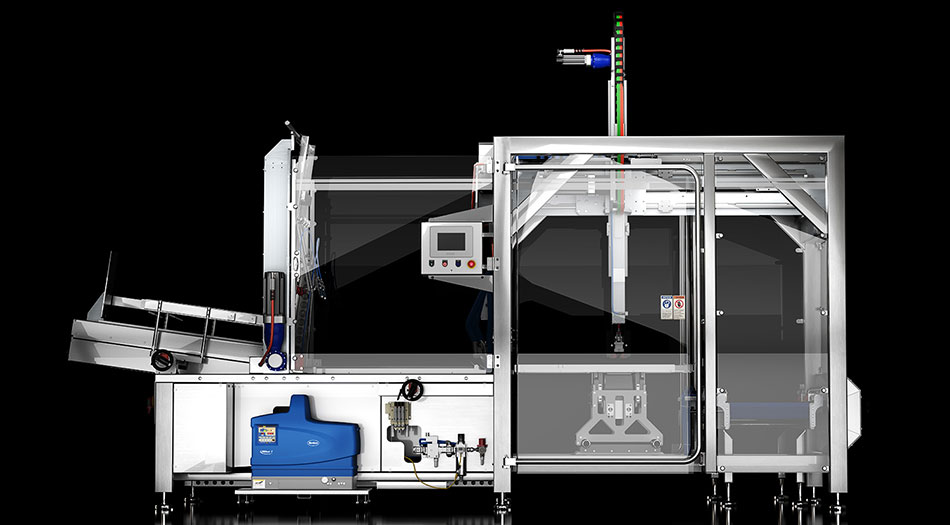 THE PERFECT MATCH
The flexible loader combines perfectly with the Delkor Trayfecta® Case Erectors and Delkor Capstone Sealing solutions.
SPEED TO MATCH
Let us configure multiple pick and place robot cells that meets your speed requirements! Single or multiple vision stations combine with options for reflex picking to reach very high speeds – matching up with the latest technology in upstream filling and wrapping equipment.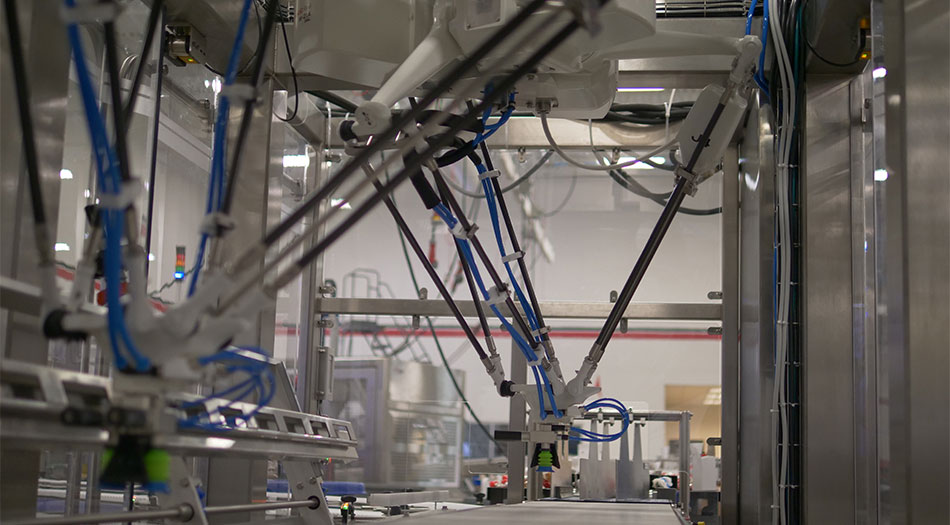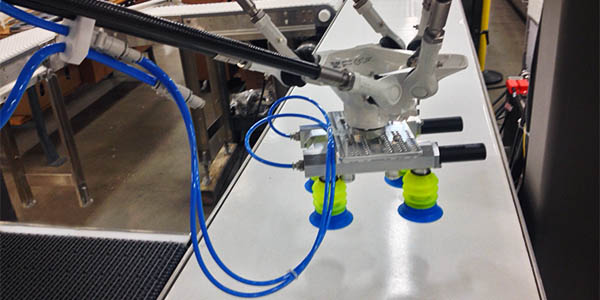 REFLEX-STYLE PICKING
Need to pick up the pace of your pick and place robot? Options for reflex-style picking allow the robots to pick up multiple products between each cycle to the carton. This can offer significantly higher speeds than single-pick robotic cells.
HIGH SPEEDS THROUGH ADVANCED ROBOTICS
Delkor is a Level 4 FANUC integrator and uses FANUC robotic technology as part of our complete high-speed, advanced robotic packaging systems to achieve high pick and place loading speeds with maximum reliability and operation uptime.