From Package Design to Palletizer
Delkor offers single-source solutions for your entire packaging line for seamless integration, simplified operation, and ease of installation. As a Level 5 FANUC integrator with over a decade of history in providing robotic palletizing systems with options including auto tool change, slip sheet, stretch wrapper, pallet dispenser and case conveyance.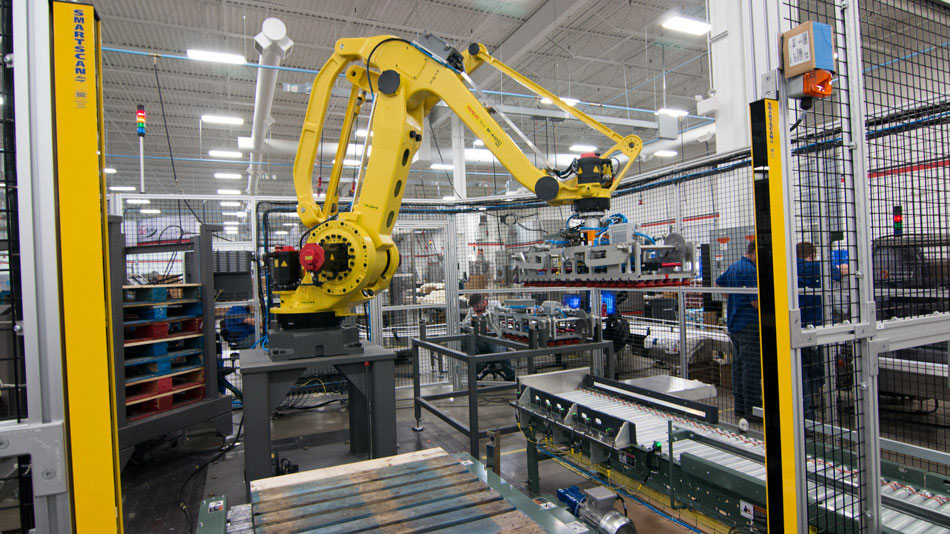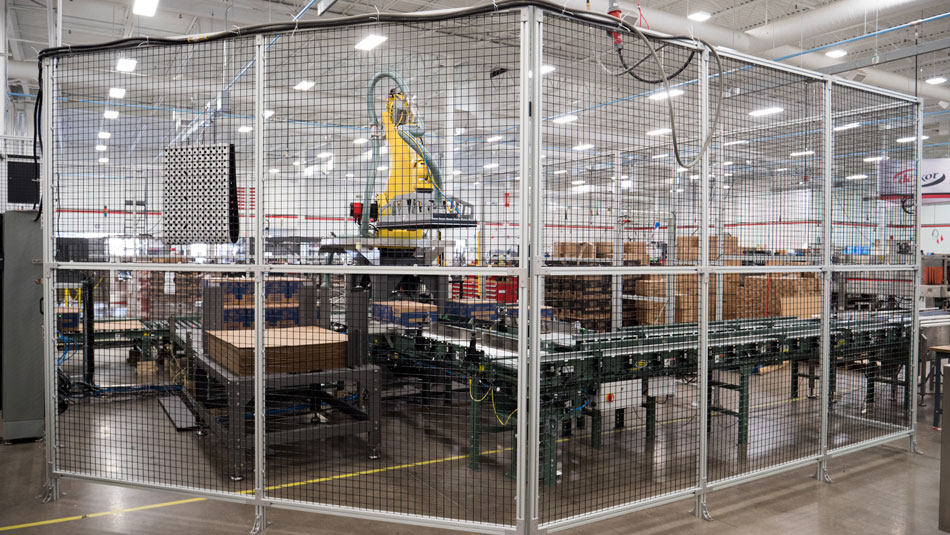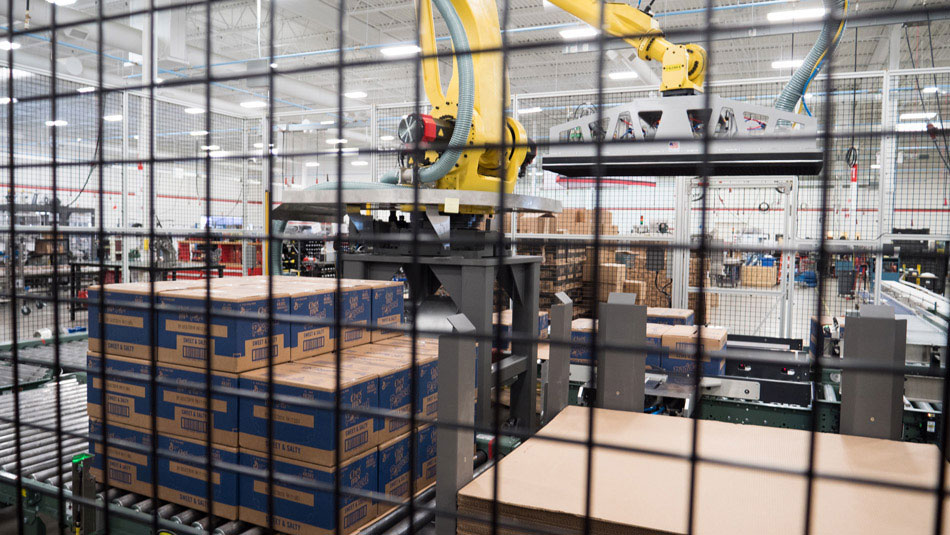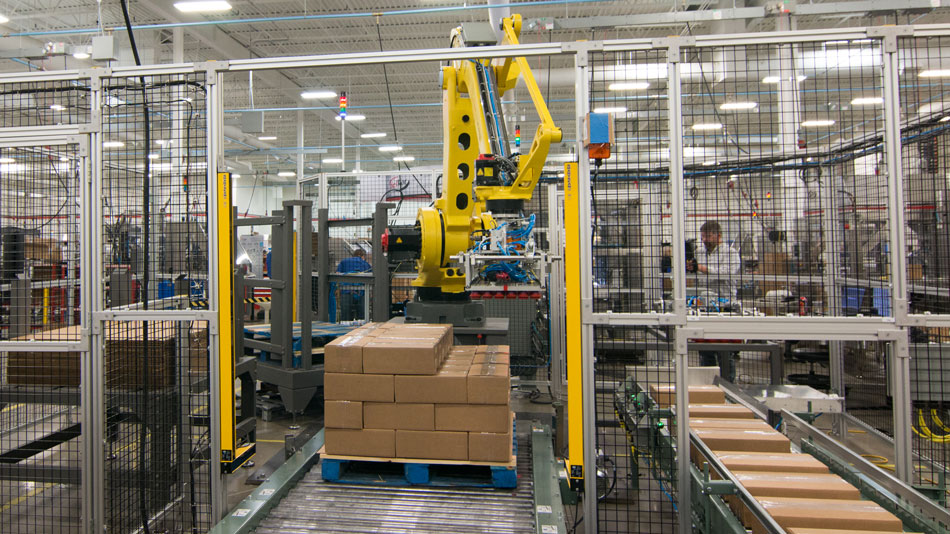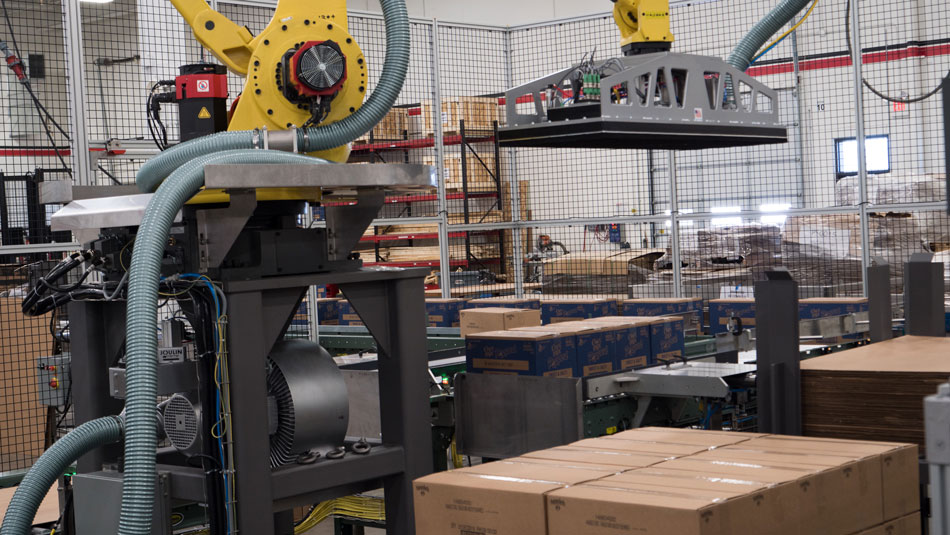 Full Array of Options
Palletizers can be outfitted with a fully array of options including:

– Slip Sheet
– Stretch Wrapper
– Pallet Dispenser
– Case Conveyance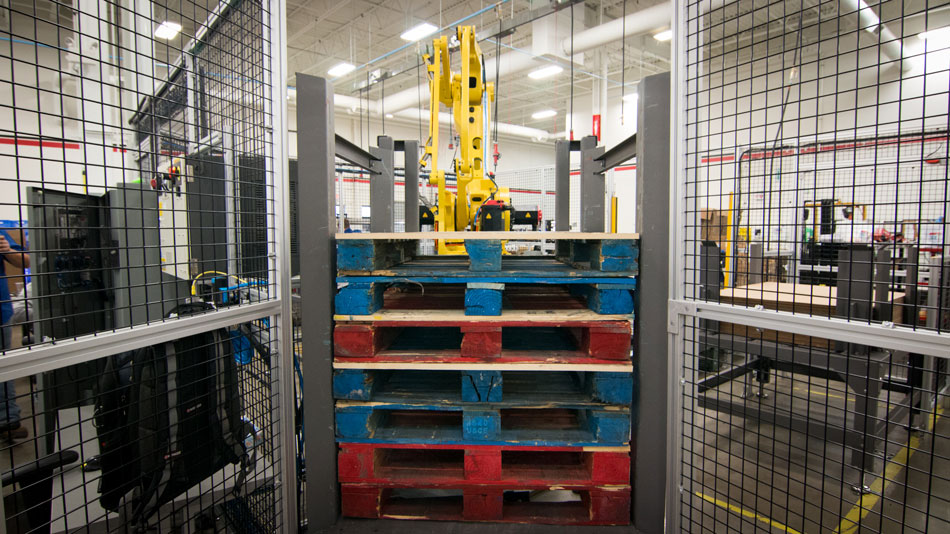 Adaptability
Delkor palletizers can be outfitted with additional auto tool change options to maximize machine adaptability for your line. Tool change options include mechanical or vacuum tools for end of arm, best suited for your product whether its standard cases or shrink wrap.
Certified Robotic Technicians
Delkor's engineering team consists of more than 70 in-house robotics technicians experienced in designing, engineering, building and deploying state-of-the-art robotic palletizing systems. Delkor also offers extensive aftermarket services for robotic palletizers including parts, preventative maintenance and emergency service available 24-hours a day, 7 days a week.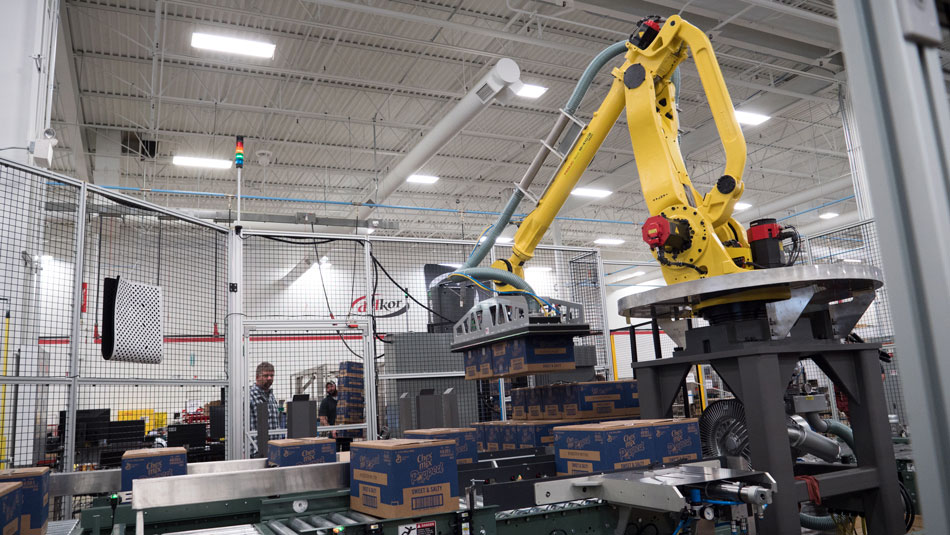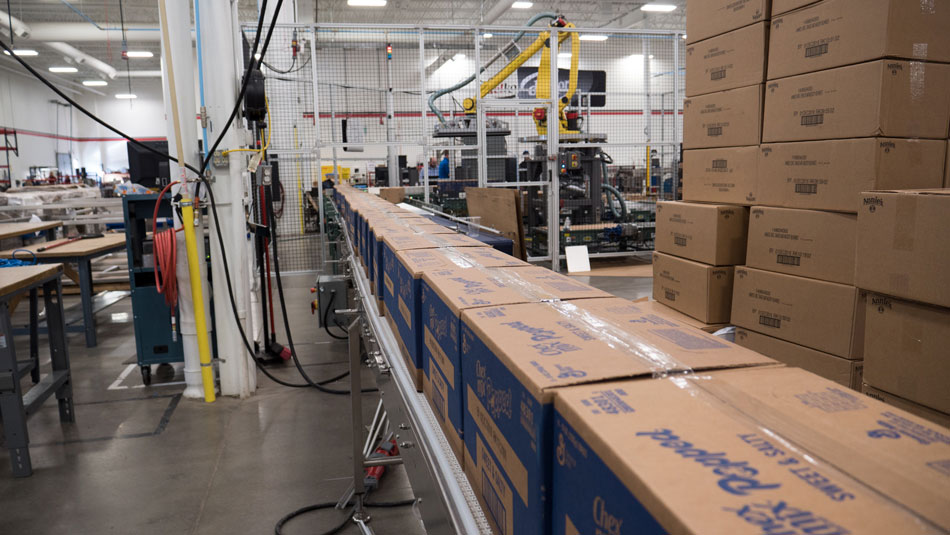 INTEGRATION FROM FILLER TO PALLET
Delkor is your single-source, packaging equipment integrator. Our team of engineers handle all the details of integration from case packer to palletizer, ensuring efficiency across your entire operating line.
Fanuc Robotics
Delkor is a Level 4 FANUC Robotics integrator and uses FANUC technology to ensure our palletizer systems are turnkey, state-of-the-art and reliable end-of-line systems.