LARGE POUCHES, NO PROBLEM
Delkor's LSP Series robotic top loader packs pouches or bags (up to 20 lbs) at speeds up to 120 per minute with dual pick heads. Compatibility meets efficiency, as the two Fanuc M10 robots work together to pick pouches in any orientation on the infeed conveyor and to precisely load deep cases including retail ready packaging, PDQ, and shippers.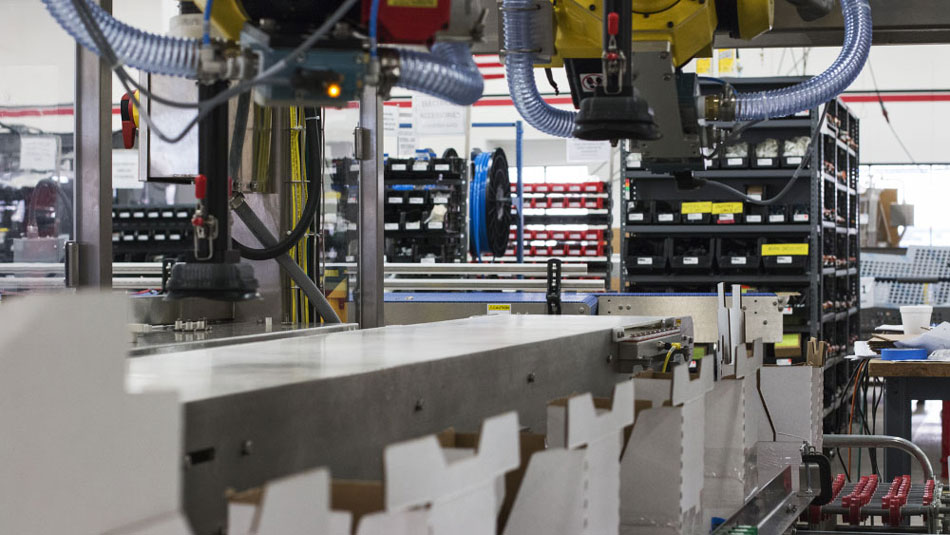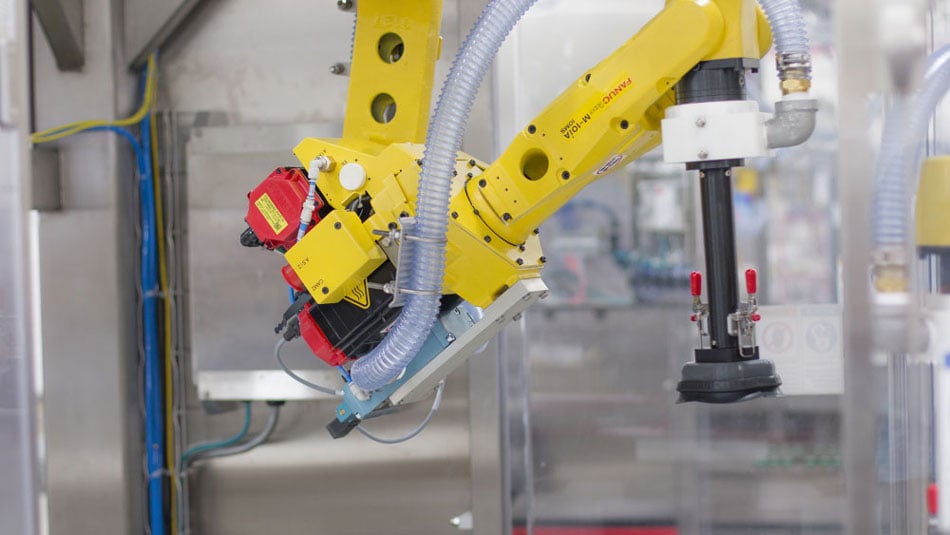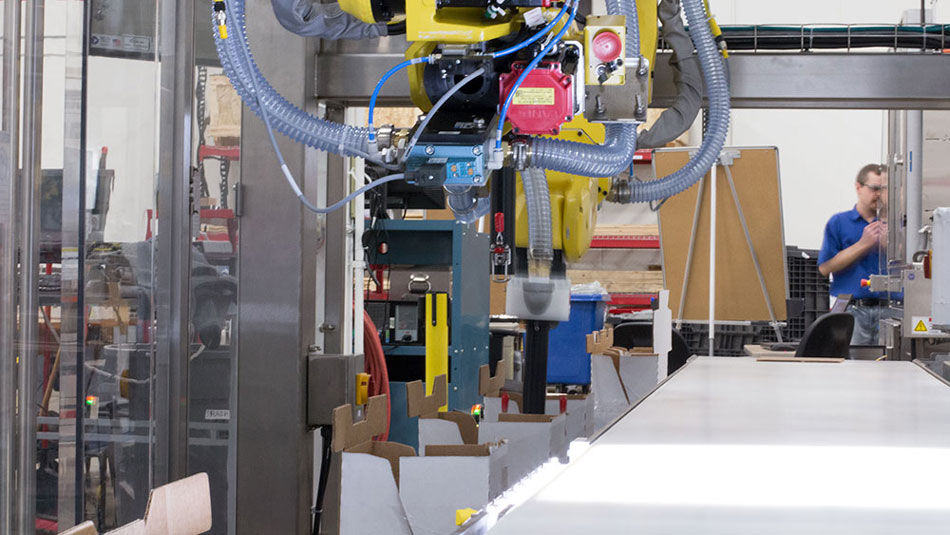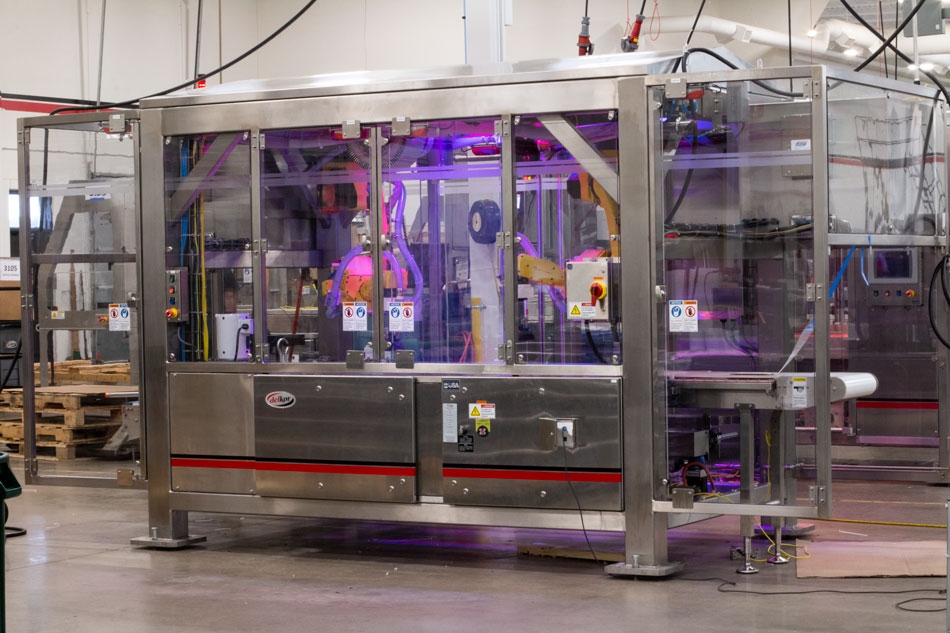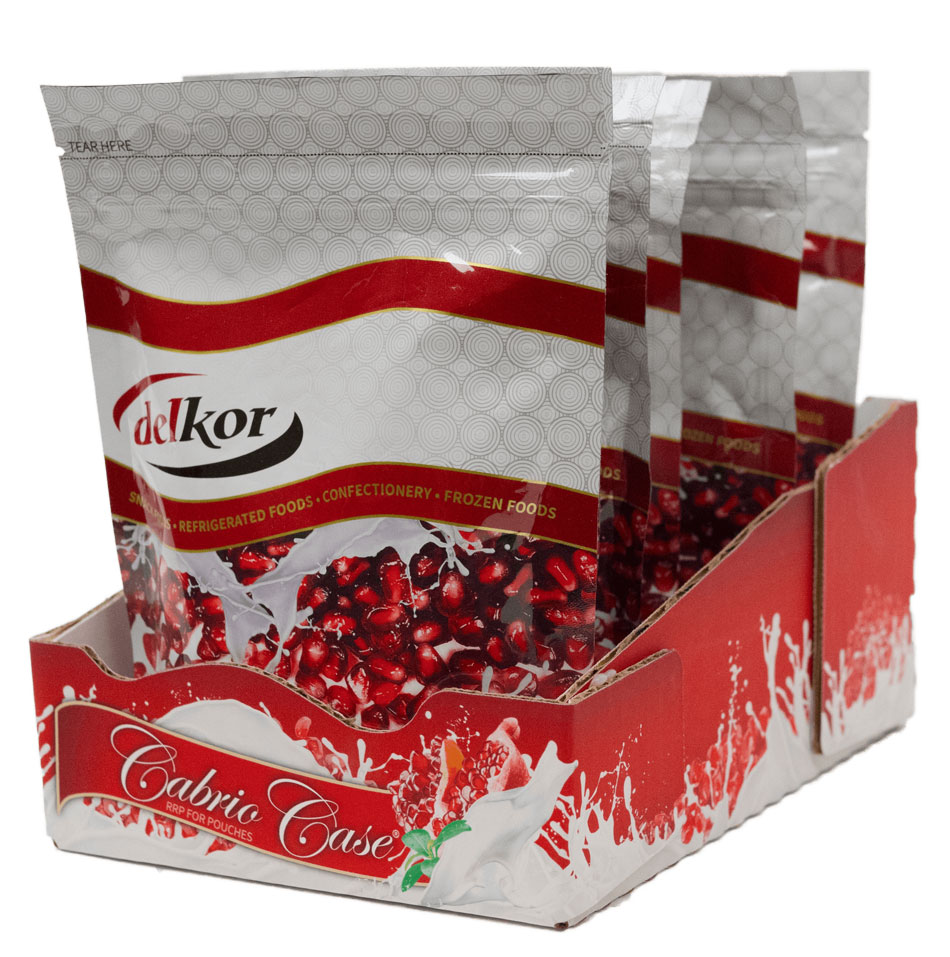 CABRIO® CASE COMPATIBLE!
This line allows for pouches and bags to be filled into Delkor's patented Cabrio Cases®, one of the hottest retail ready cases (PDQ) on the market.


Lightning Fast Changeover
We understand that your production environment doesn't have time to wait for complex changeovers, so we've designed every one of our machines with a simple tool-less changeover in mind. A combination of simple crank adjustments and precision change parts ensure that the system will be back to full speed within minutes.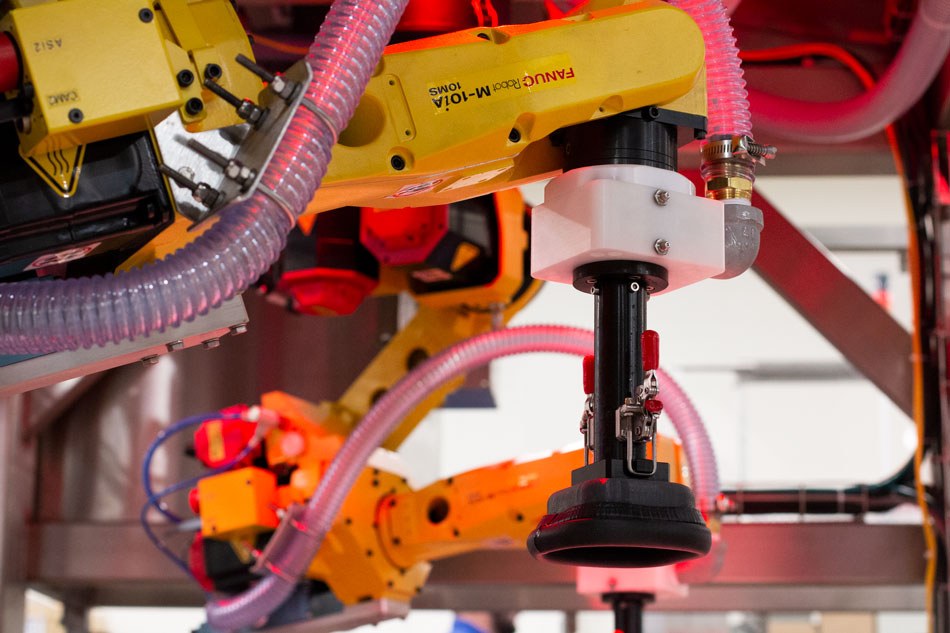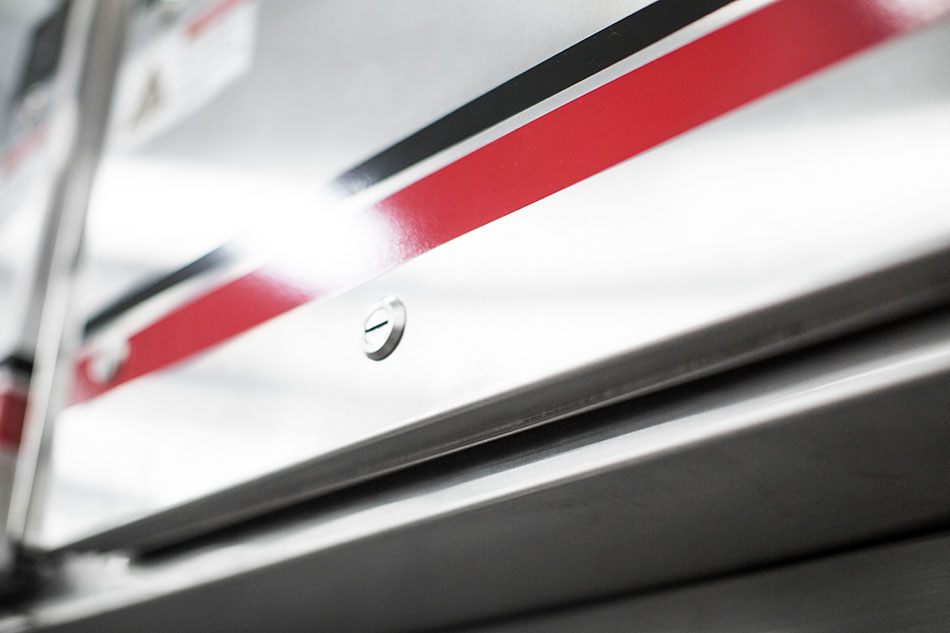 Keep it Clean
With both stainless steel and powder coated painted frames available, washdown is not a problem. The sanitary construction features 304-series stainless steel and full-height, walk in doors for easy access.
Alignment Guaranteed
Compatibility meets efficiency, as the LSP Series Robotic Top Loader integrates two FANUC M10 robots into a multi-lane capable system, which has the ability to detect and adjust the orientation of skewed bags before they are packaged. As a Level 4 FANUC integrator, we use FANUC robotic technology to build high-speed, advanced robotic packaging systems that achieve high pick and place loading speeds with maximum reliability and operation uptime.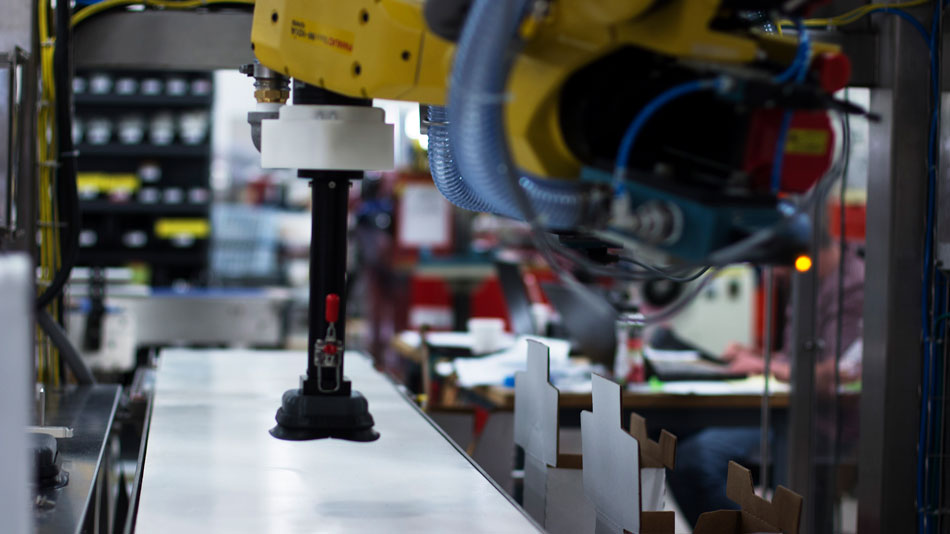 Maximum Flexibility
The LSP Series Robotic Top Loader can pack pouches and large bags into deep cases at speeds up to 120 pouches per minute. This newly developed loader can place a variety of pouches into multiple types of cases seamlessly.
Versatile tray and case erector for retail ready packages, stackable club trays and more.