The Package Lab at Delkor
Where premier packaging equipment engineering meets innovative package design.
Retail Ready Leaders
Wonder where innovative packaging designs come from? Glimpse into the creative and experimental process that takes place in our Package Lab, which allows Delkor to continuously introduce the latest and greatest retail ready package designs. In fact, we tend to geek out on this stuff.
Submit your package sample request and we'll have a physical sample designed within 48-hours.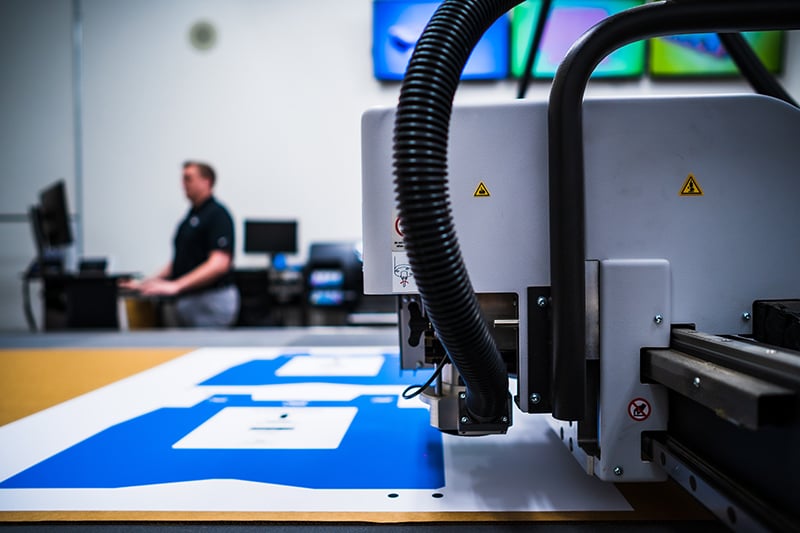 In House CAD Cutting Table
Our lab is packed full of customized equipment built to test potential secondary packaging solutions. The CAD table is our crown jewel, and allows for quick, accurately cut cases. Full graphics from our large format printer can be applied and cut at the push of a button.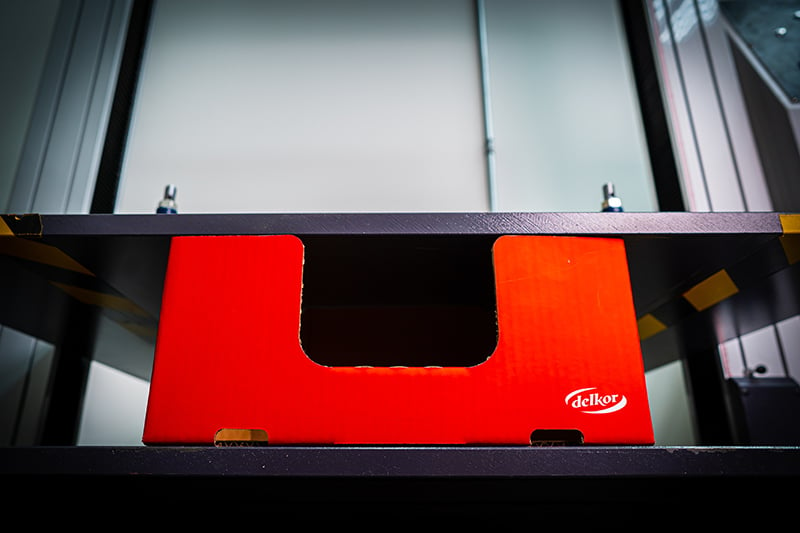 Package Strength Testing
Specialized tools such as our compression tester, software that simulates pallet weight and corrugate density in distribution, as well as testing out physical models of potential package types helps ensure packages will work well in production.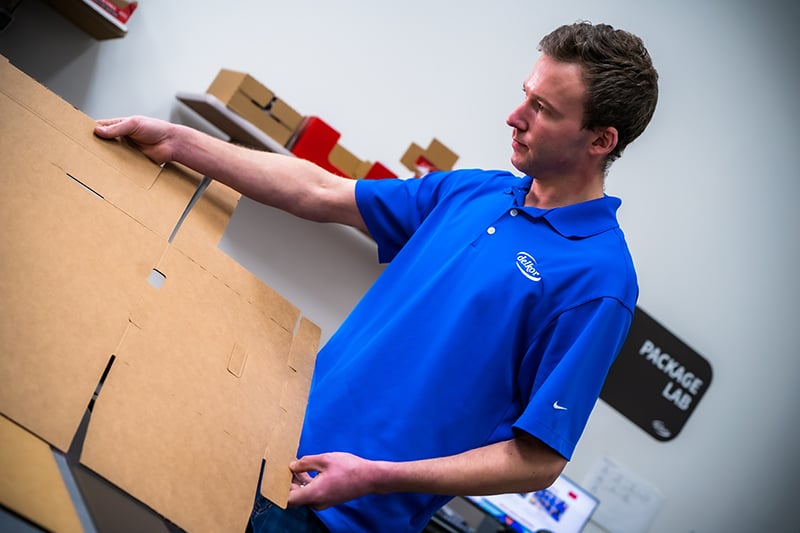 Samples within 48 Hours
From concept to customers hands in 2 days. We understand that the discovery and testing phase may be rushed when automating full length packaging lines in plants. We'll tackle the design quickly if a rush order is needed, and will overnight samples to customers so they can continue with plant preparations in a timely fashion.
Request a Package Sample
Have questions or need more information? Fill out the below form and a sales manager will connect with you right away!