Enjoy the sweet taste of success when you choose a Delkor former, loader, or closer for candy packaging. We have optimized our machinery to handle a variety of different candy packaging orientations and designs. Having the ability to switch from one package design to another in minutes is enormously beneficial with the wide variety of bar, pouch, and bag applications candy producers handle.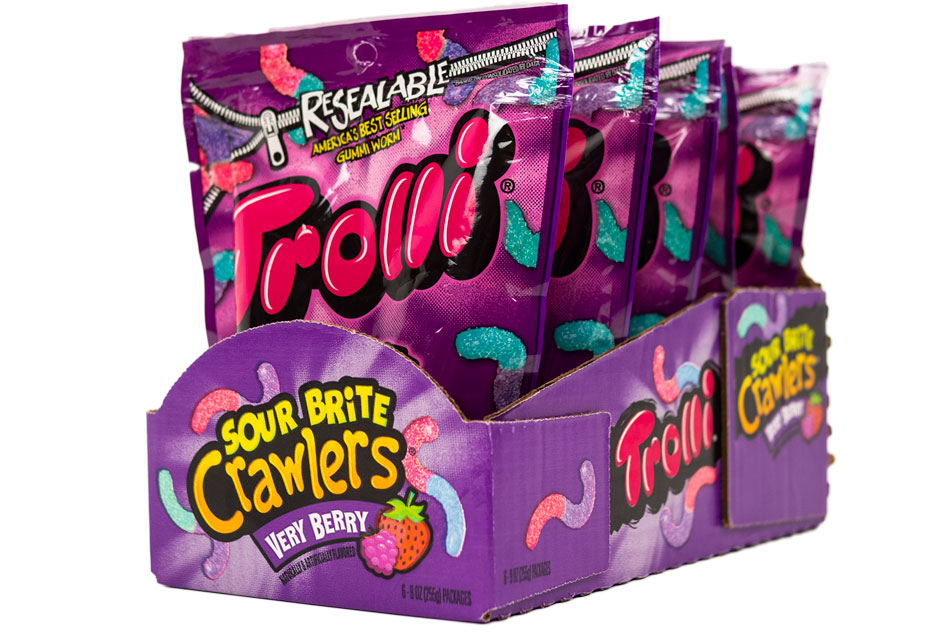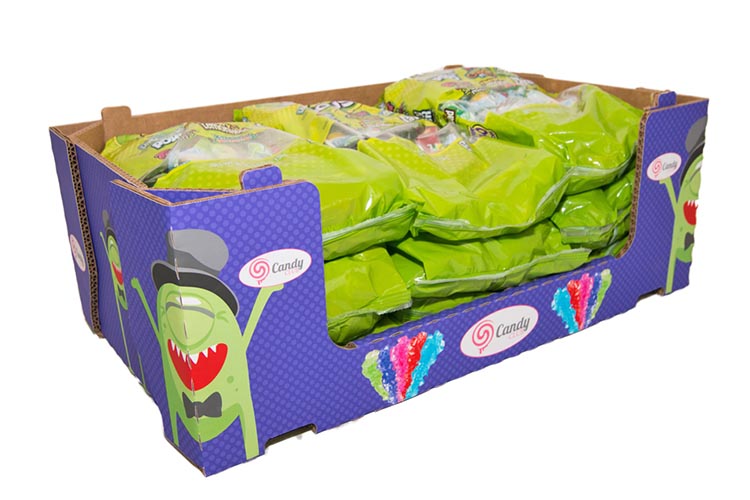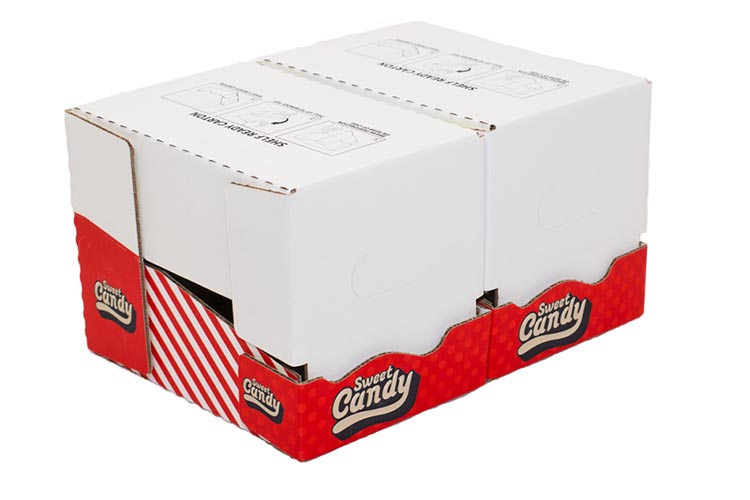 Read About it In Packaging World
Read why Ferrara Candy implemented the Delkor's Cabrio Case and advanced packaging line for their retail ready package solution in Packaging World!


ONE SWEET RETAIL READY CANDY PACKAGING Solution
From first use at Walmart in 2016, Delkor's Cabrio Case is now a favorite for U.S. mass merchandisers with nearly 500 million Cabrio Cases being used this year for shelf ready displays of candy and many other products sold in pouches/bags.

As a leading U.S. case packer manufacturer, Delkor invented the Cabrio Case design to offer its customers a more effective way to display their products. Delkor provides free use of its Cabrio Case design with the purchase of its case packers.


STURDY STACKABLE TRAYS FOR CLUB STORE CANDY PACKAGING
Our patent pending stackable club store trays offer sturdy column stacking and multiple design variations to suit club store sized candy bags, cartons and more.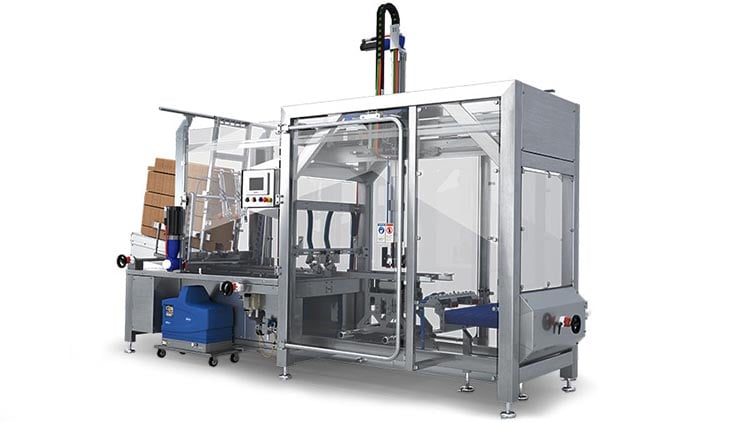 Like 3 Machines in 1
The Trayfecta® G Series former is like having three machines in one. Capable of forming retail-ready packages, stackable club trays and standard shippers with just a simple changeover. One of our most flexible case formers for any candy product.


HIGH-SPEED CANDY CASE PACKING FOR RRP AND STANDARD SHIPPERS
Delkor's MSP-m Series loader packs pouches and bags up to 2 lbs at speeds up to 200/minute. It's one speedy candy case packer.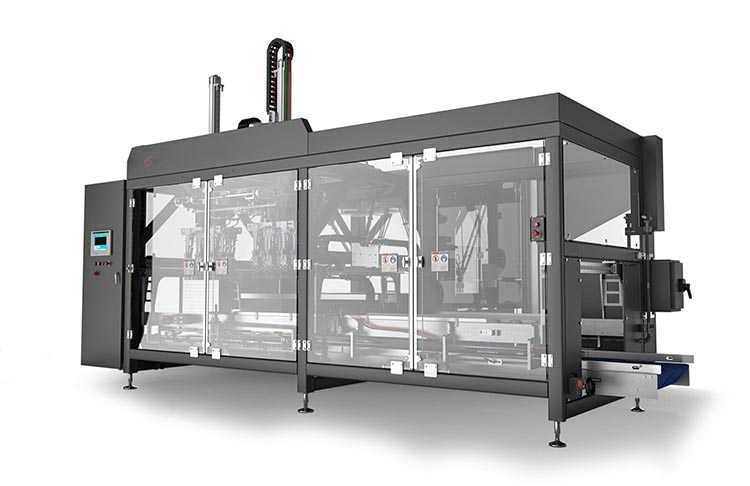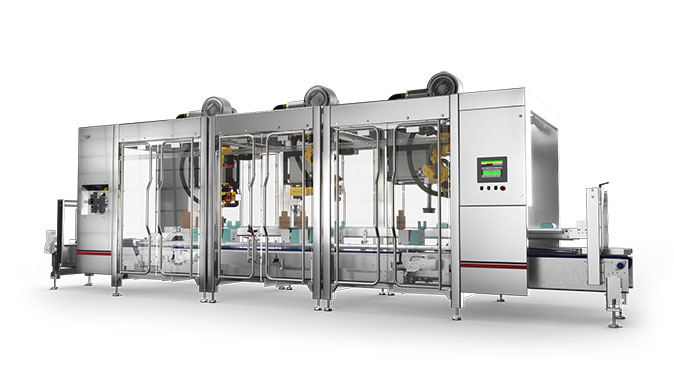 PACKING LARGE CANDY POUCHES & BAGS?
Delkor's newly re-engineered LSP Series robotic top loader is our most flexible robotic case packer, capable of packing pouches up to 20 lbs into retail ready cases, stackable club store trays and standard shippers.


CHANGEOVER & CASE SEALING LIGHTNING FAST
The economical Delkor Capstone F Series can operate at speeds as high as 60 cases per minute, with the ability to pass empty cases through. This versatile flange-style closer can easily integrate into an existing candy line with its tool-less changeover to enable greater case flexibility.