SATISFY YOUR NEED FOR SPEED
The C Series Top Load Cartoner can load cases, cartons and trays up to 400 units per minute in single or multiple layers. It's fast acting double-indexing servo collator runs up to 80 cartons per minute. Options for twin collators and high-speed carton indexing can make your operation even more efficient!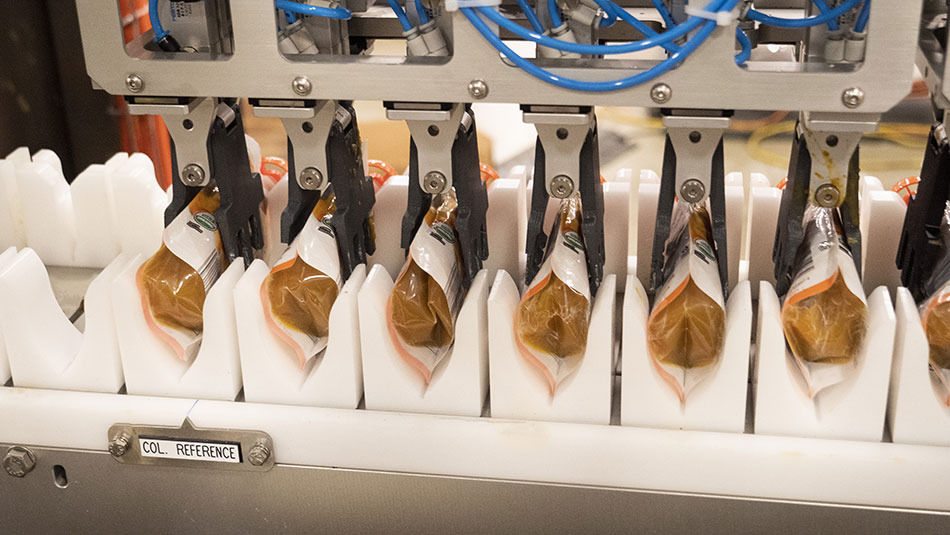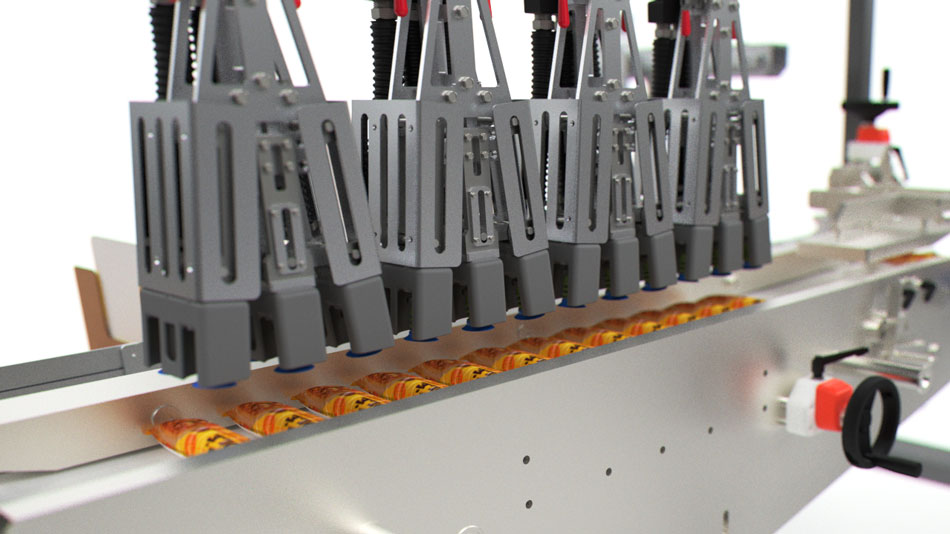 LIGHTNING FAST CHANGEOVER
Tool-less product changeovers take only one to two minutes to complete. Quick-change collation belts, quick change end-of-arm-tooling (EOAT) contribute to a fast changeover and vertical production startup curve.
SERVO-DRIVEN PUSHERS
This unique system of servo-driven pushers positions multiple, cases, cartons or trays in A SINGLE MOTION. This unique approach eliminates jams or other issues that often occur when handling empty cases, cartons and trays.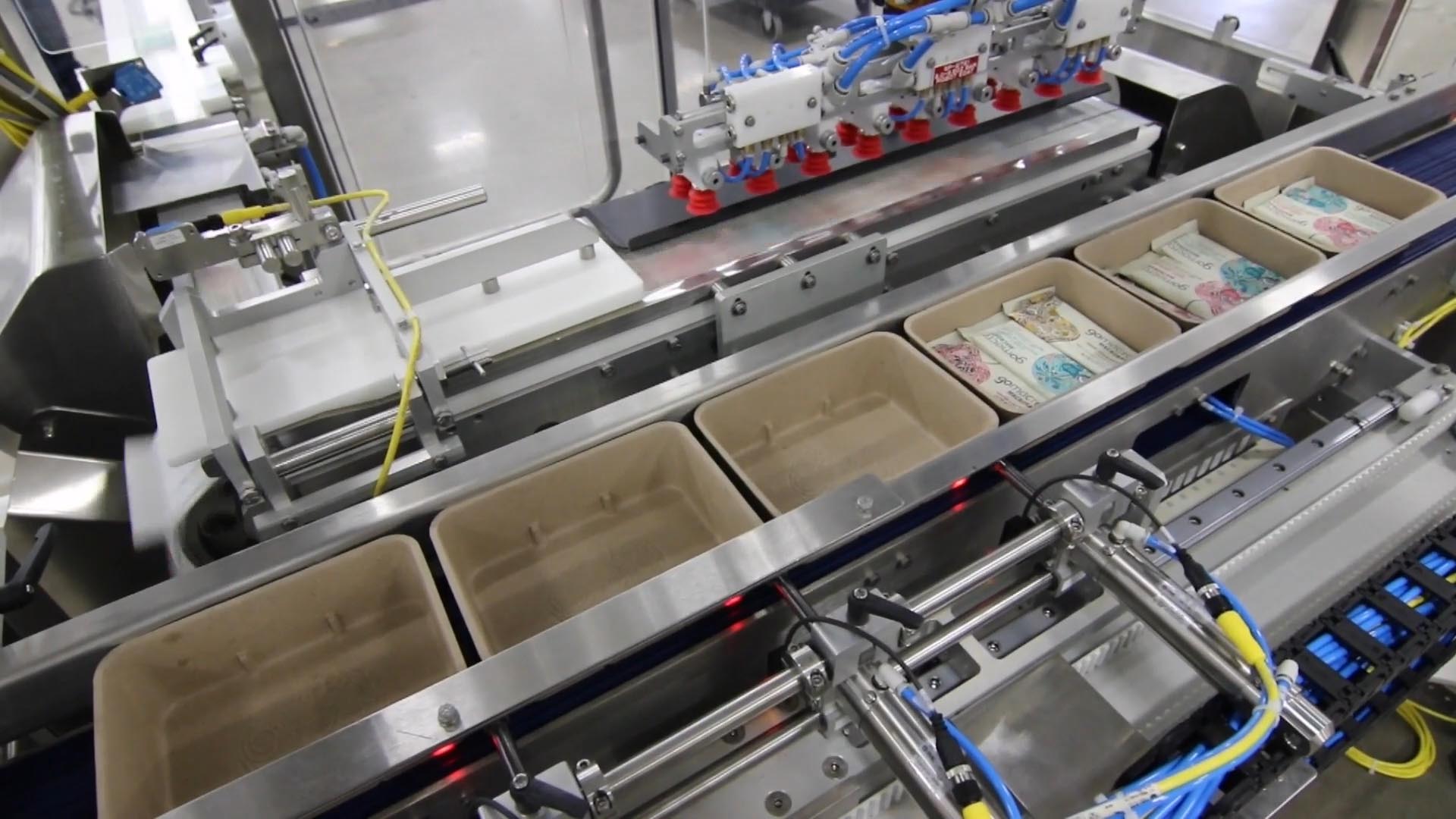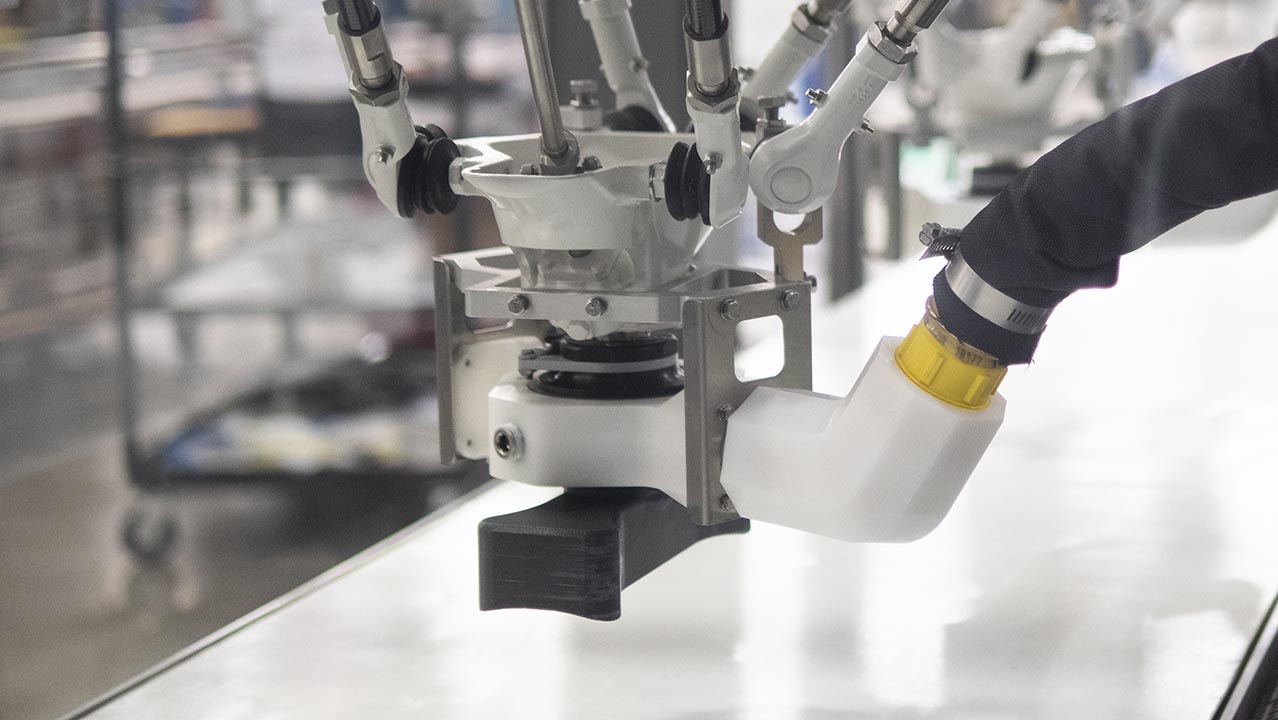 COMPLETE CONTROL
Our expertise in end-of-arm-tooling (EOAT) allows us to design around your product, shape, weight and design for optimized picking and placing.
WASHDOWN READY
The C Series Top Load Cartoner is available in stainless steel and/or IP67 food-grade materials for sanitary conditions.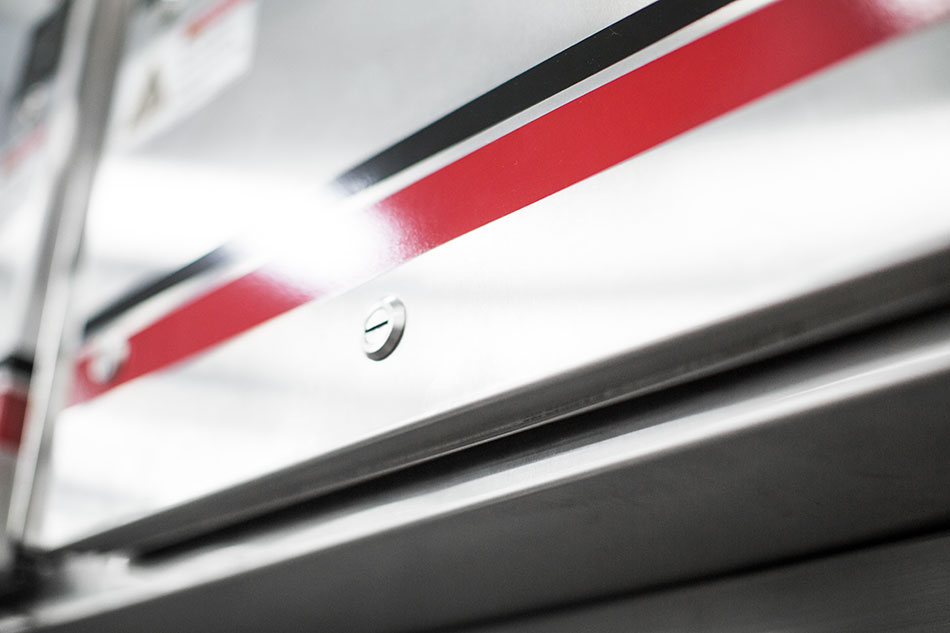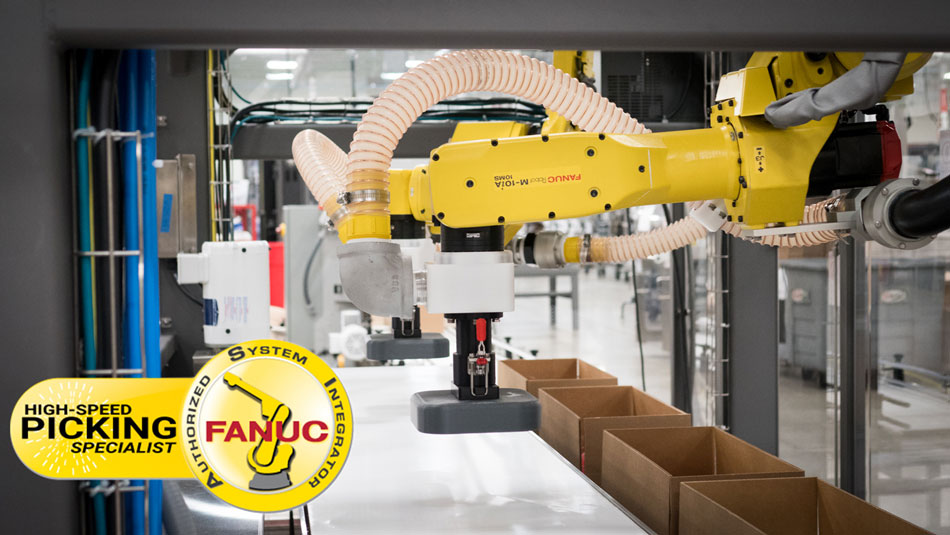 PRECISION LOADING THROUGH ADVANCED ROBOTICS
Delkor is a level 5 FANUC integrator, using the company's innovative robotic technology as part of our complete advanced robotic packaging systems to achieve high picking & loading speeds with maximum reliability, precision and operation uptime.