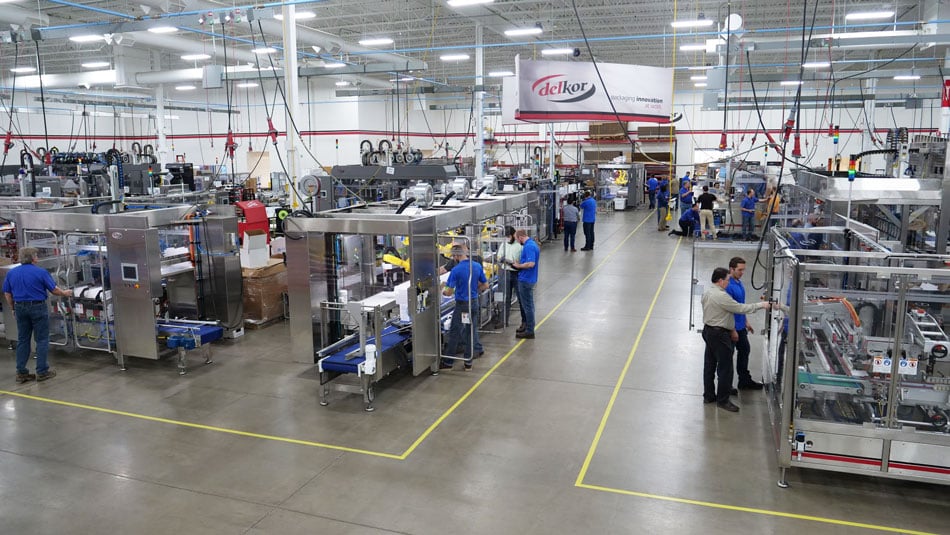 Delkor is one of the premier advanced robotics packaging equipment manufacturers, with an established reputation for innovative and versatile automated end-of-line packaging machinery. We accomplish this today with our 180,000 square foot plant operating in St. Paul, MN and more than 250 employees.
We were named Best in Class Midsize Company in the 2018 Made in Minnesota Manufacturing Awards! Delkor is proud of manufacturing in Minnesota.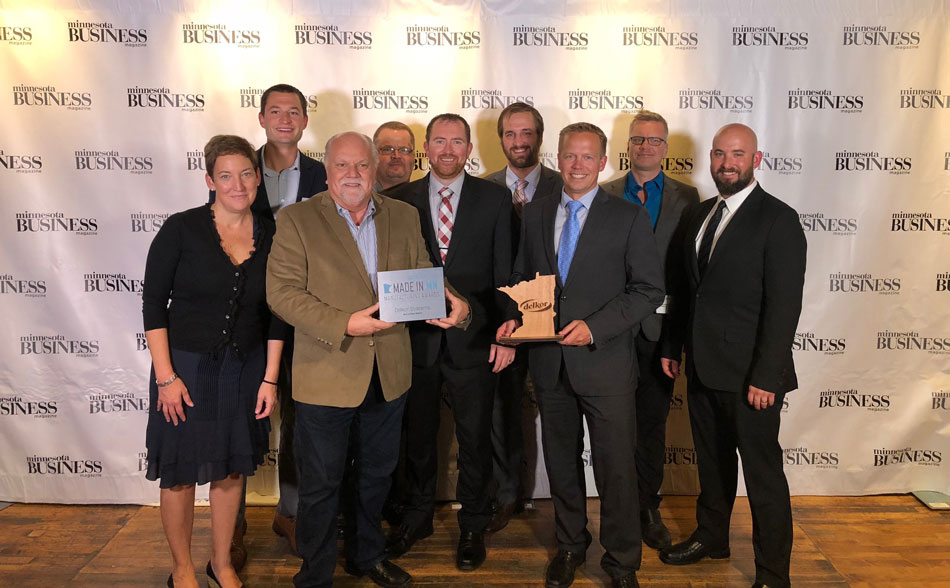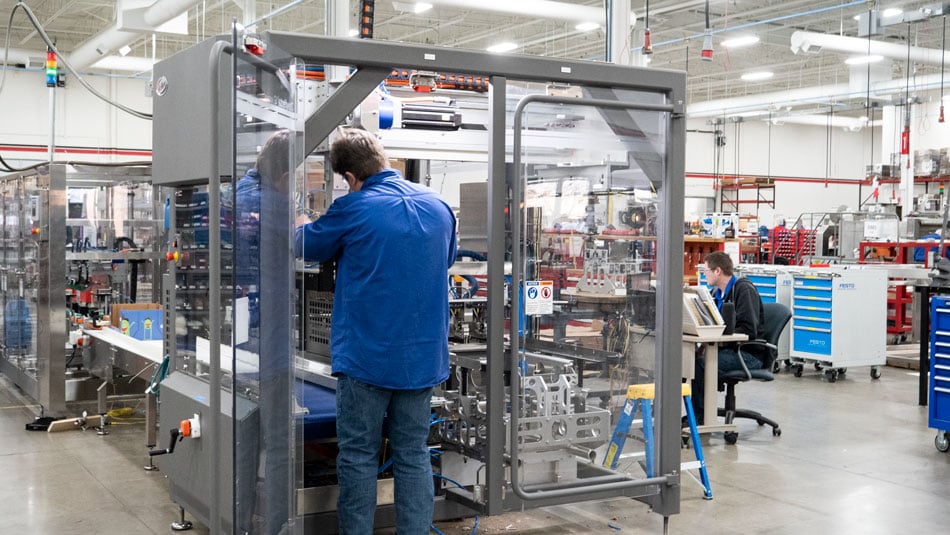 Delkor specializes in the efficient forming, loading and closing of secondary packaging. We are experts in employing the latest technology advancements among servo drives, robotics, and vision systems to create elegant solutions to solve today's packaging challenges. Our engineering, support and sales staff pride themselves on developing efficient systems that use multiple packaging materials—such as corrugate, paperboard, films and adhesives—to maximize production flexibility and minimize changeover times to achieve high quality production and maximum uptime.
Delkor is a hub for innovation and has been awarded numerous patents for materials and package design. The company has been recognized with a Sustainable Packaging Leadership Award from Walmart Canada and the Canadian Packaging Association for a patented machine that provided dramatic production waste reductions. Delkor also is expanding its exports. In 2012, Minnesota's governor saluted Delkor with an award for its export operations.