The Trayfecta® J Series Former can erect oversized cartons, cases, trays, RSC cases, Shelf Ready Packages (SRP) and more!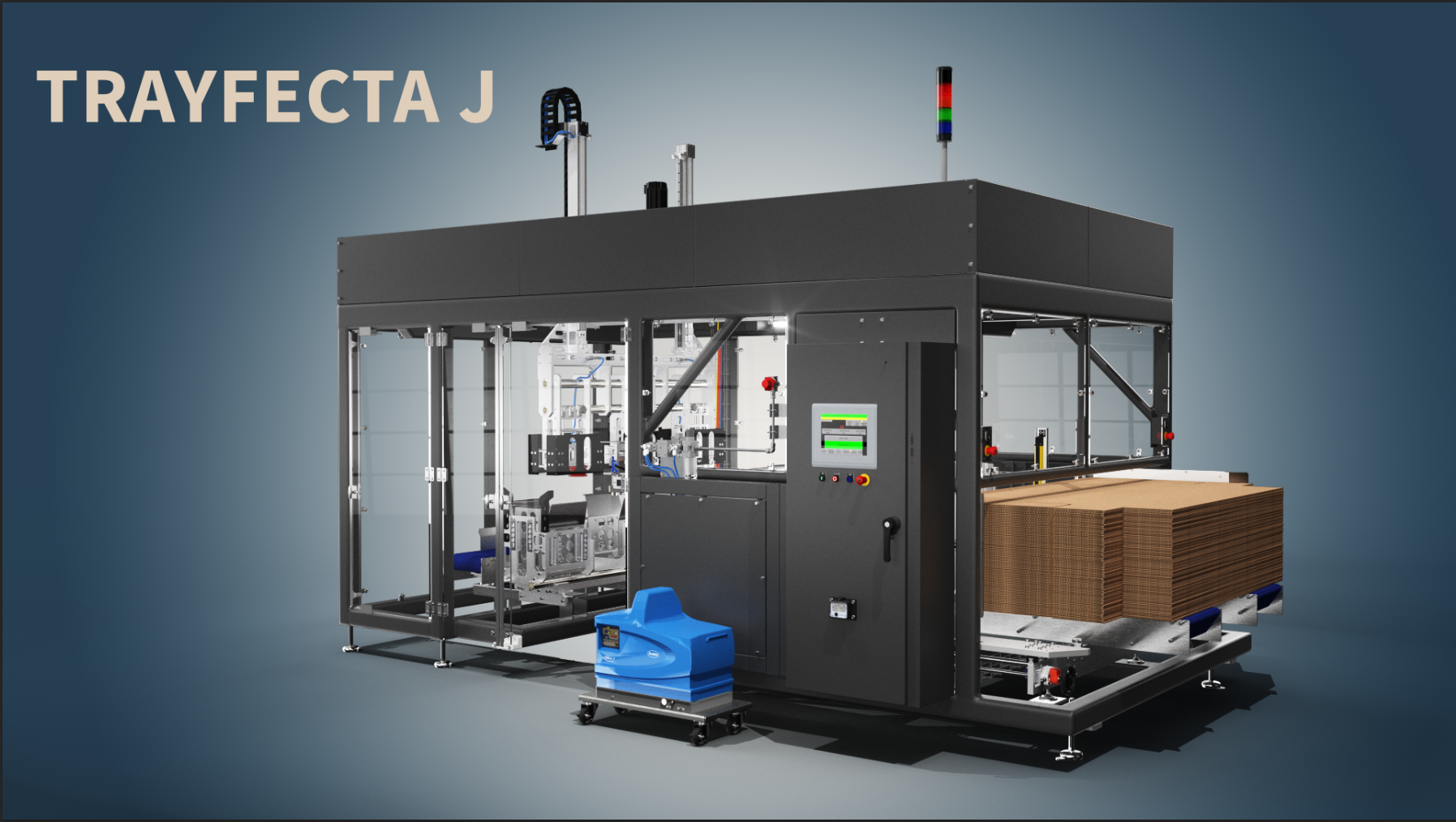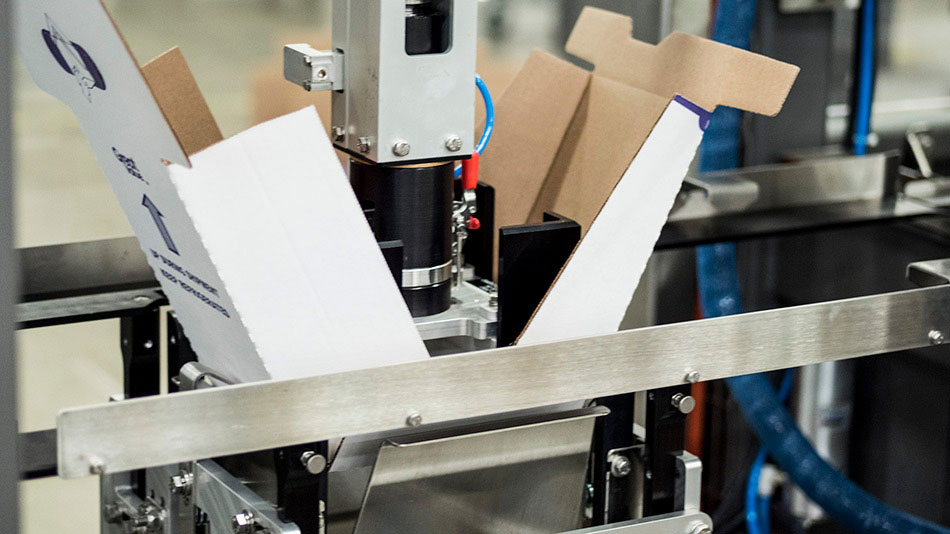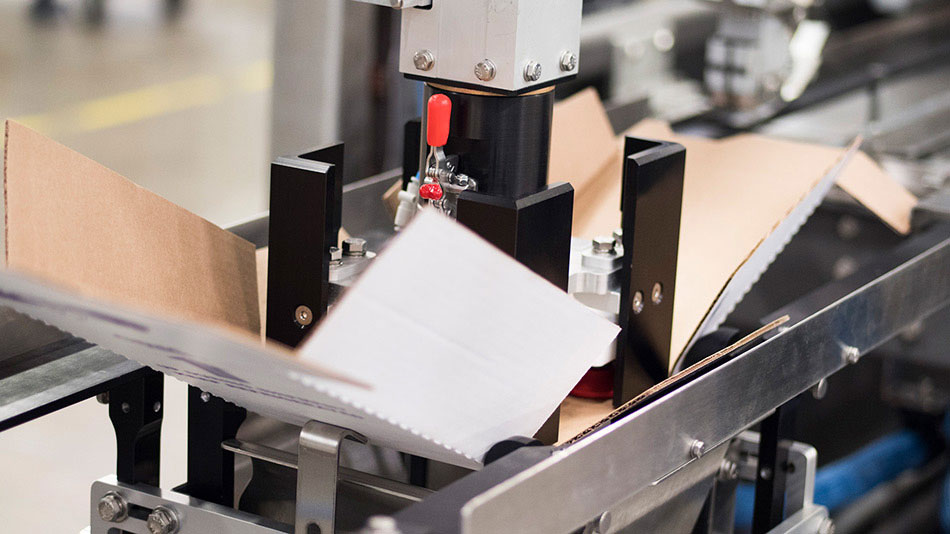 Large Cases, No problem
Layout flexibility allows the Trayfecta J Series Former to be designed to best aligns the case erector that is ideal for your operation.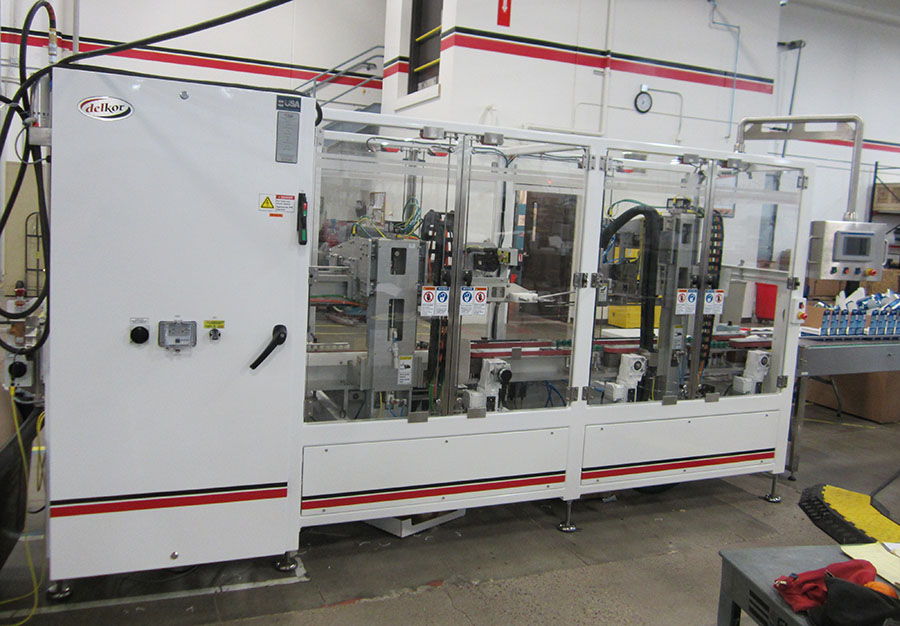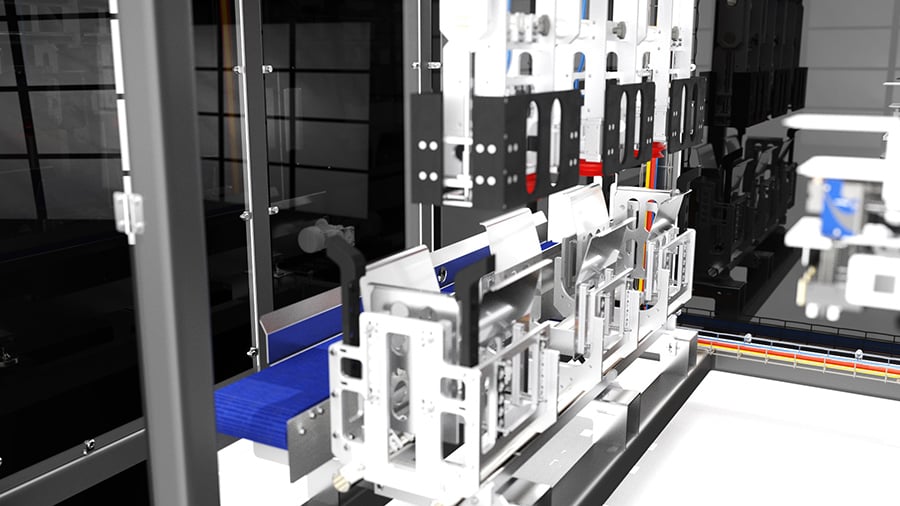 LIGHTWEIGHT, TOOL-LESS TOOLING
40% lighter than other Trayfecta tooling, the Trayfecta J Series Former sets the bar among Delkor's Formers lineup for ergonomics and ease of changeover. A lightweight, aluminum one-piece gate frame ensures a quick installation process. Removable cavity side guides make changeover simple and easy. The machine saves time on the production floor with its quick release capability, tool-less features, and intuitive size change sensibility.
5 AXIS CONTROL
With up to five servo axes, precision, repeatability, and finished package quality are guaranteed. Recipe-driven servo motion minimizes the number of manual adjustments during changeover.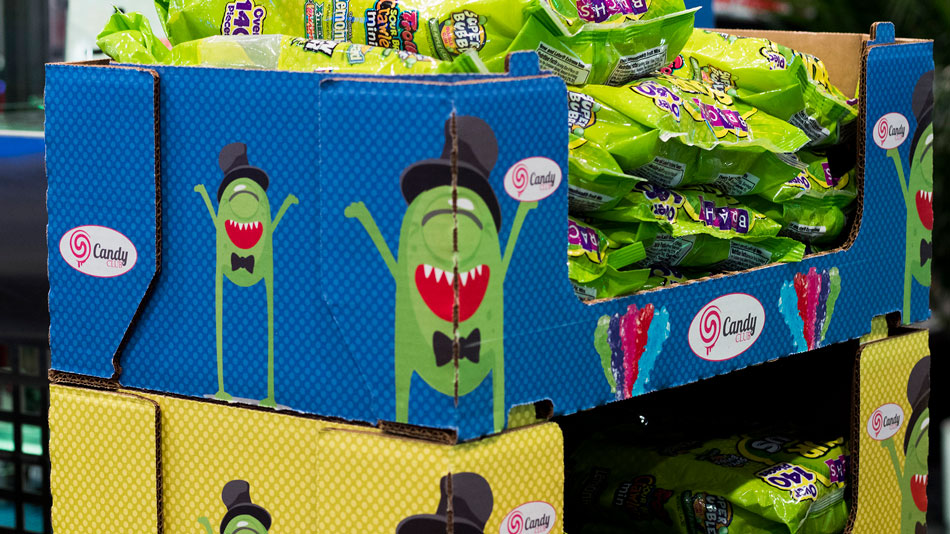 STACKABLE CLUB TRAYS READY
With a simple changeover, the Trayfecta J Series Former can also form our robust, stackable club trays for your wholesale products.