Think Outside the Box
Delkor's Tray Shrink Wrapper is a perfect end-of-line shipper that replaces corrugated boxes with incredible cost savings, significant warehousing and shipping efficiencies and greater line productivity. The patented Spot-Pak® package design delivers maximum performance at minimal cost.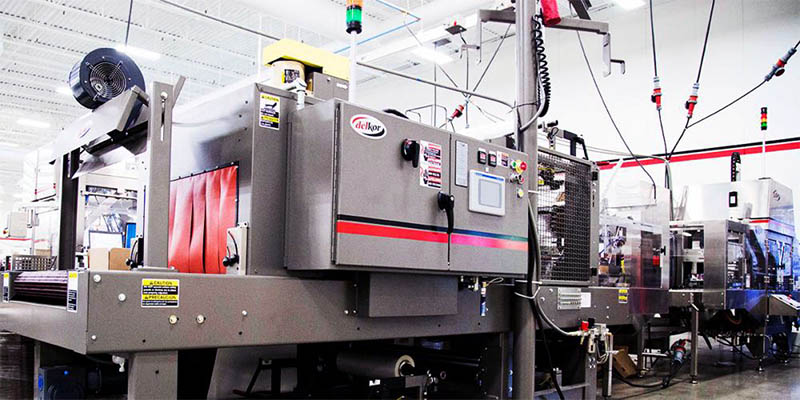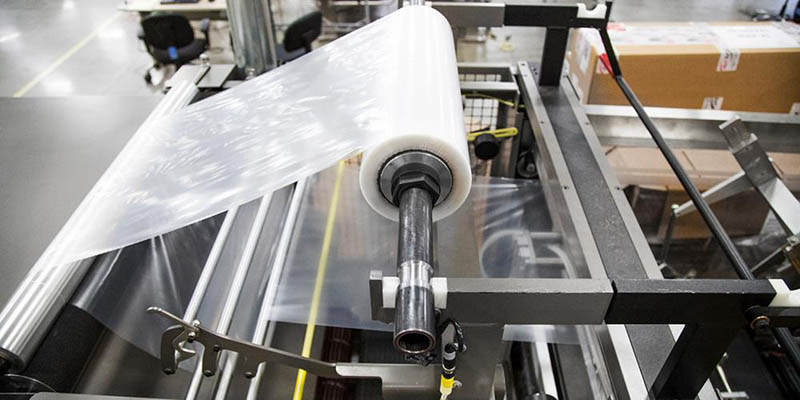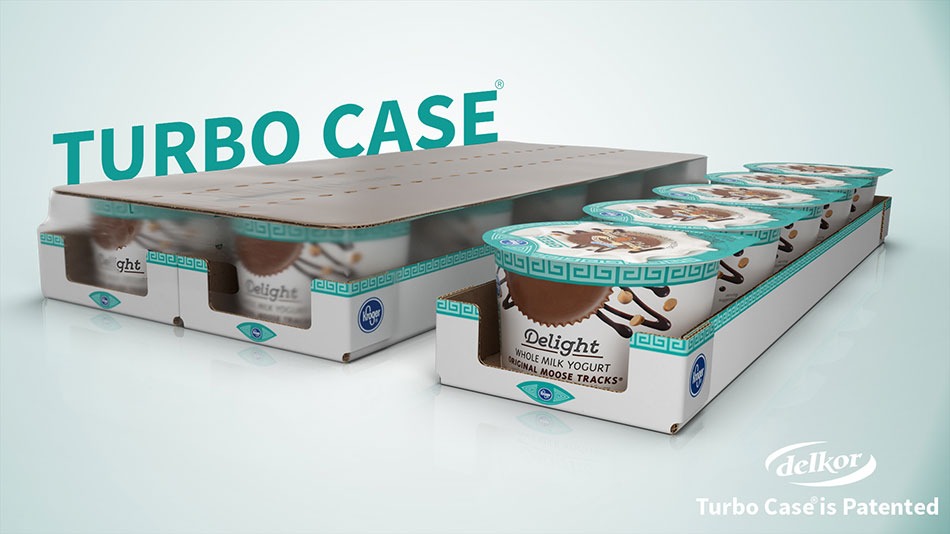 Multiple Package Formats, One System
The Tray Shrink Wrapper can be easily configured to produce Delkor's patented Turbo Case®, Spot-Pak (pad and shrink wrap packaging), as well as cases or other shelf ready package designs. These options protect your investment and provide you with the flexibility needed to meet your customer's future requirements. The Turbo Case can be seen in Kroger's dairy aisles as the retailer's preferred shelf ready design for single-serve yogurt and sour cream.


Compatible with Multiple Container Styles
The Tray Shrink Wrapper handles a variety of container styles including cups, tubs, bottles, cartons and sleeved products.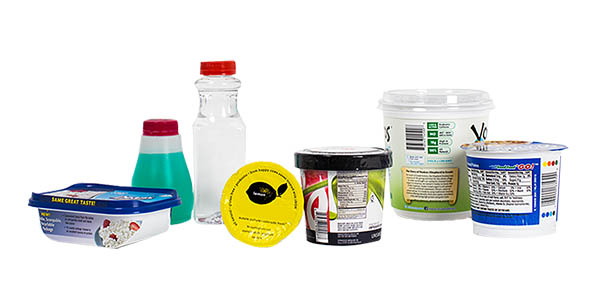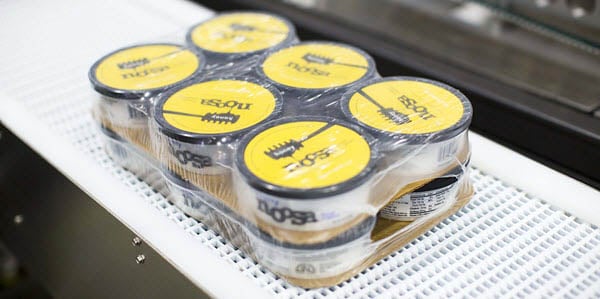 CUT PACKAGING MATERIAL COSTS
The Tray Shrink Wrapper replaces traditional corrugated packaging and overall uses less raw material. Low cost, recyclable shrink film securely encapsulates the flat pad and package.
BUNDLE AND SAVE
Whether flat or stacked, clear or print-registered film, Spot-Pak's shrink-bundling options help to reduce materials and cost.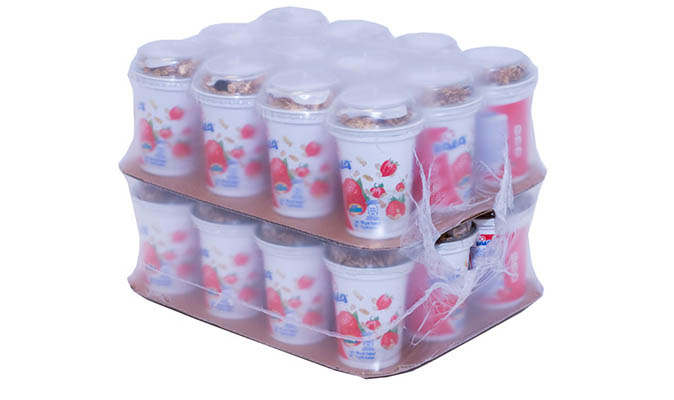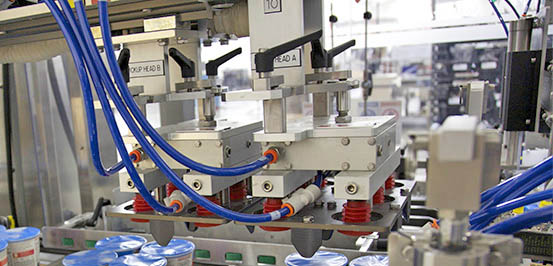 CHANGEOVERS SIMPLIFIED
We understand that your production environment doesn't have time to wait for complex changeovers, so we've designed every one of our machines with a simple tool-less changeover in mind. A combination of simple crank adjustments and precision change parts ensure that the system will be back to full speed within minutes.
Award Winning Package
It's no secret we're an established leader in flat pad loading. The Tray Shrink Wrapper has earned several packaging industry awards because its reduction in material consumption and costs.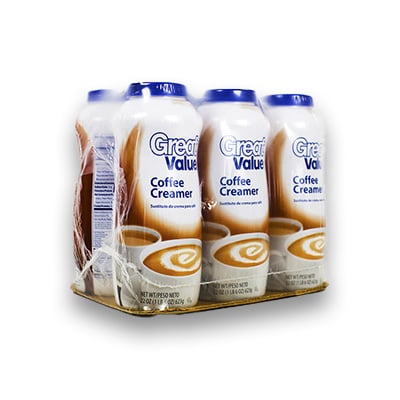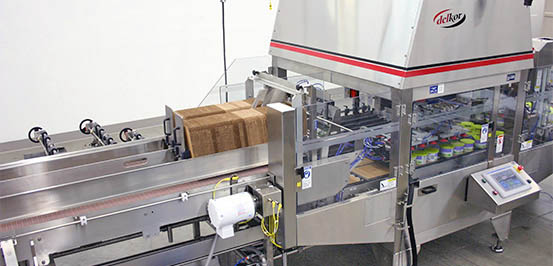 WASHDOWN READY
Its sanitary construction uses 304-grade stainless steel, FDA compliant plastics, and NEMA 4 main electrical enclosures.