CHILL OUT, WE'VE GOT YOU COVERED
Need a solution to satisfy your customer's latest retail ready requirements? Have a challenging carton style? Need help setting your product apart from the competition? Delkor has the most effective solutions to help you navigate the icy slopes of frozen foods.

Easy, retail ready frozen food packaging and automated equipment- from your plant to the freezer.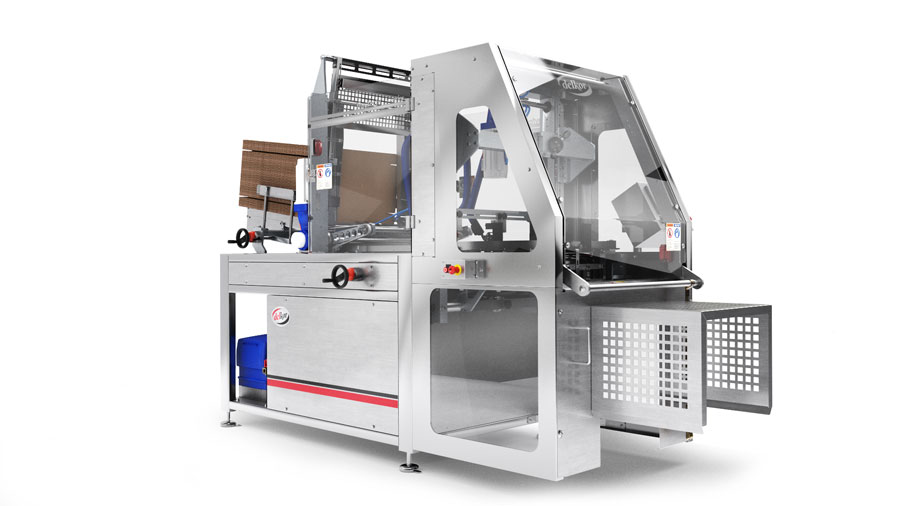 Quick, Adaptable Case & Tray Erector
The Trayfecta® S Series is one of our most popular forming machines. It offers industry leading versatility and durability for high volume carton, case and tray forming with only a three minute changeover. The S Series run a wide range of sizes and 3-axis servo motion fuels maximum production rates for all applications. The level of versatility and capacity offered by Delkor Trayfecta S Series Former helps protect investments for the future.


Seal Cartons with Precision
The Capstone S Series Sealer uses patented Intelligent Positioning technology to measure and align the flaps on every carton, and can run up to 175 cartons per minute. The closer enables carton and graphic designs that are not possible on any other machines. Delkor Capstone S Series is available in a wide variety of layouts and discharge configurations, allowing it to fit into nearly any plant space.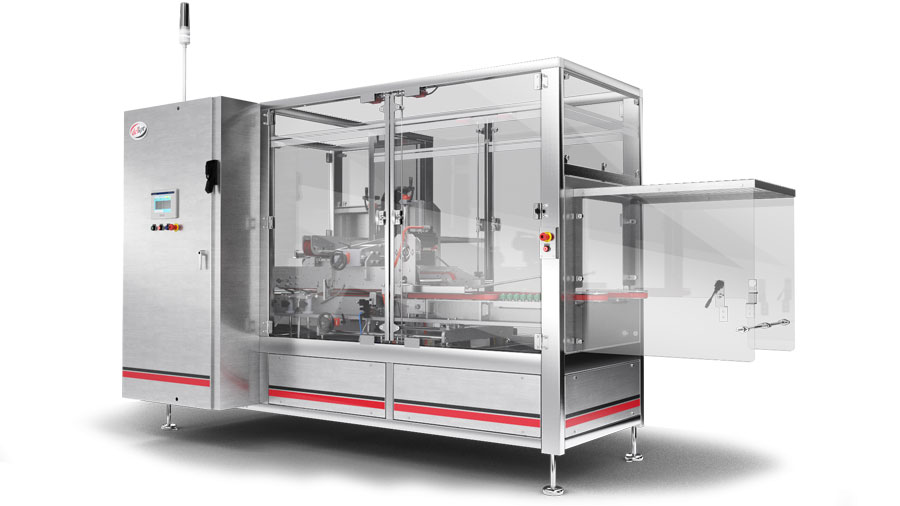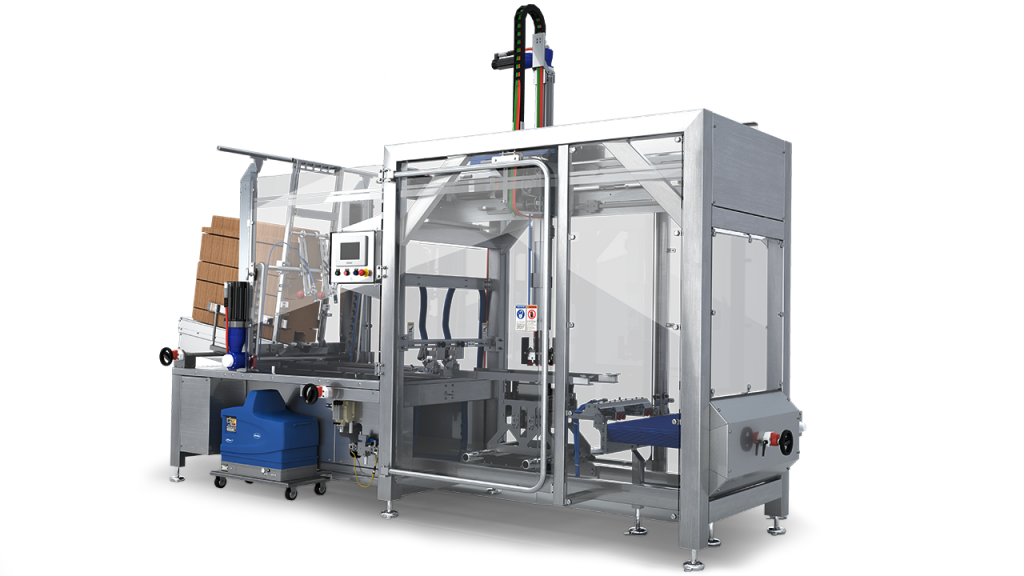 3 Machines in 1
The Trayfecta® G Series Case Erector is perfect for integration with downstream robotics or hand-load systems. The recipe-driven discharge orientation allows the cases to be conveyed to downstream equipment in the optimal position for any application. The G Series Former can be configured to discharge across a wide range of elevations, eliminating the typical long conveyor lengths required to accomplish elevation changes prior to the case loading station.


Lightning Fast Changeover & Case Sealer
The Capstone F Series Case Sealer operates at speeds up to 60 cases per minute with the ability to pass empty cases through. The equipment can include options such as automated lift and tool-less changeover in less than one minute. The F Series fits into tight spaces with compact inline footprint. Integrated case feeding and pacing belts allow for minimal conveyance complexity.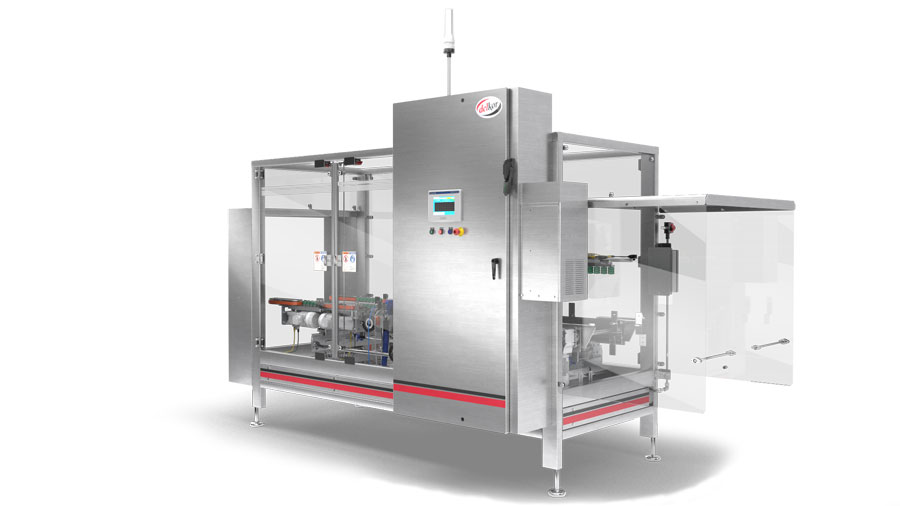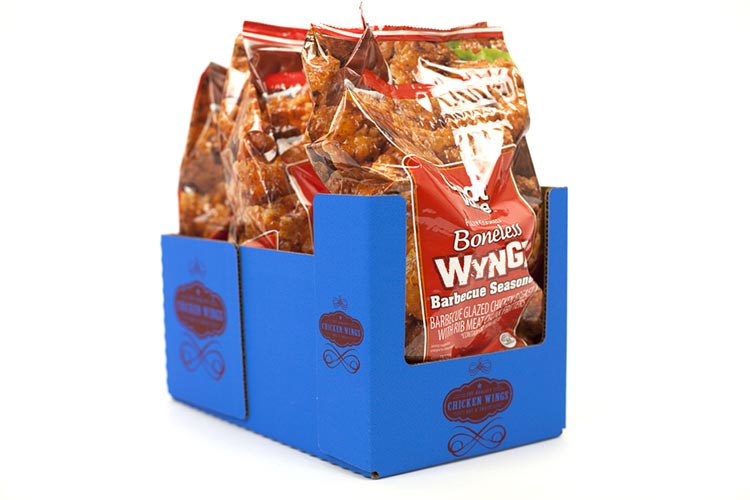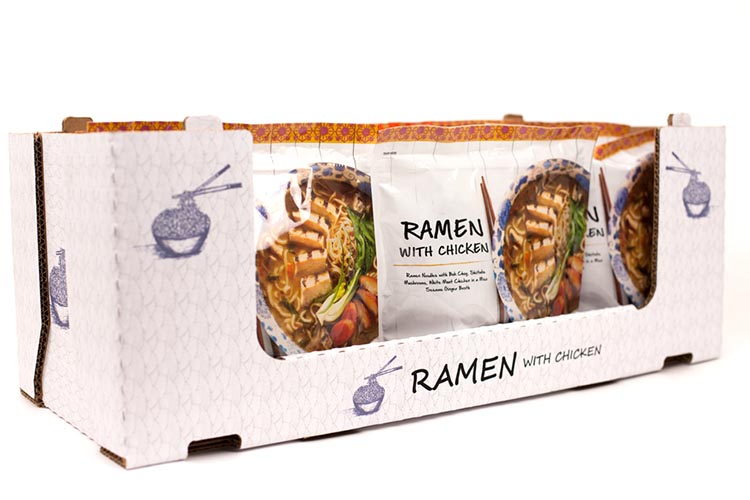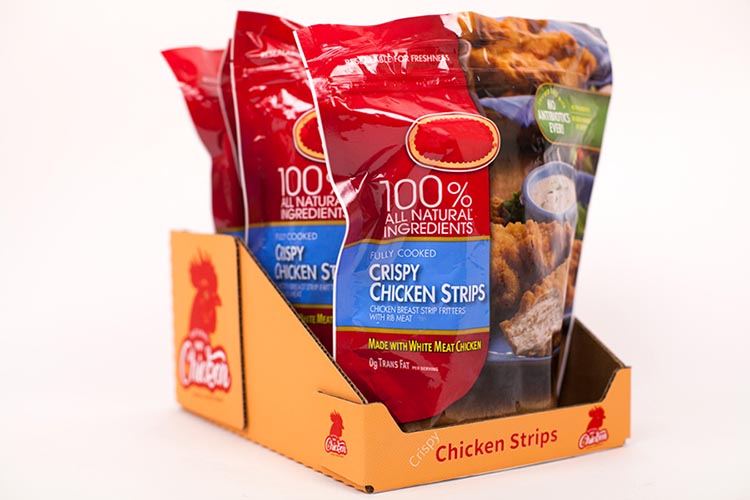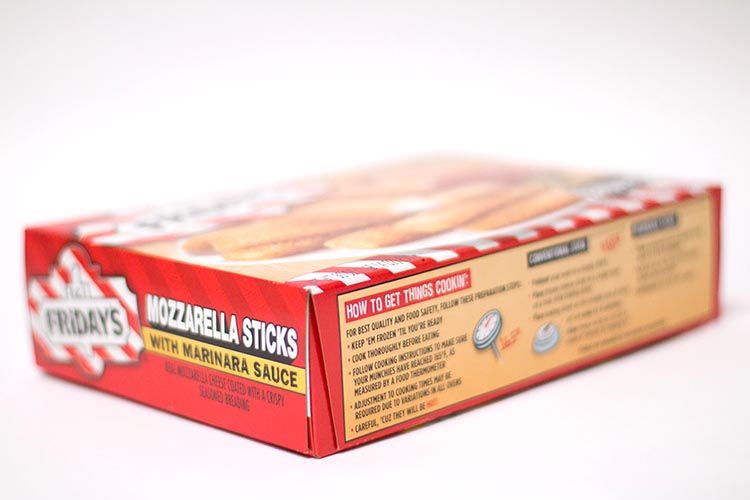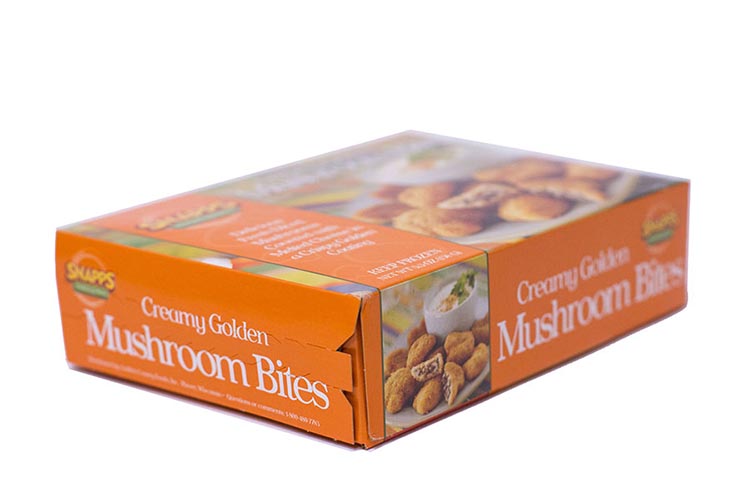 CATER TO YOUR CARTON NEEDS
Whether you are looking for special functionalities such as tear-away retail ready cartons or the standard tri-seal carton, we have the right frozen food carton solution that you need.


Sturdy Stackable Trays
A robust, stackable and cost effective club store display tray for your wholesale frozen food packaging. Delkor's stackable club store tray – patent pending – design offers sturdy column stacking and multiple design variations to help prevent product damage and allow customers easy access to your products.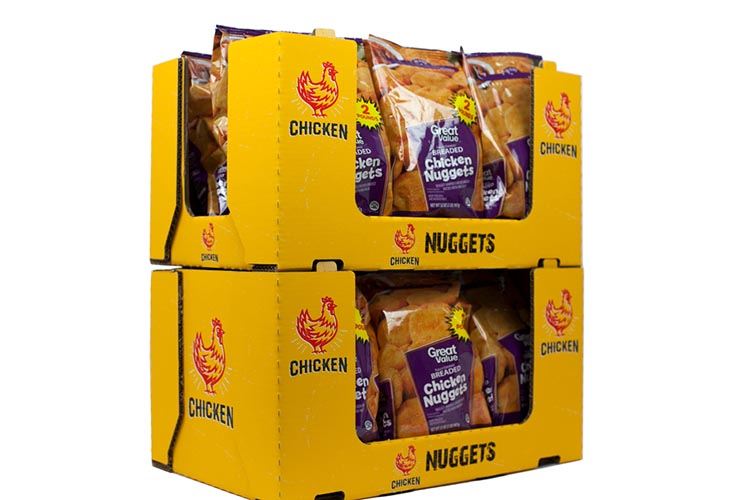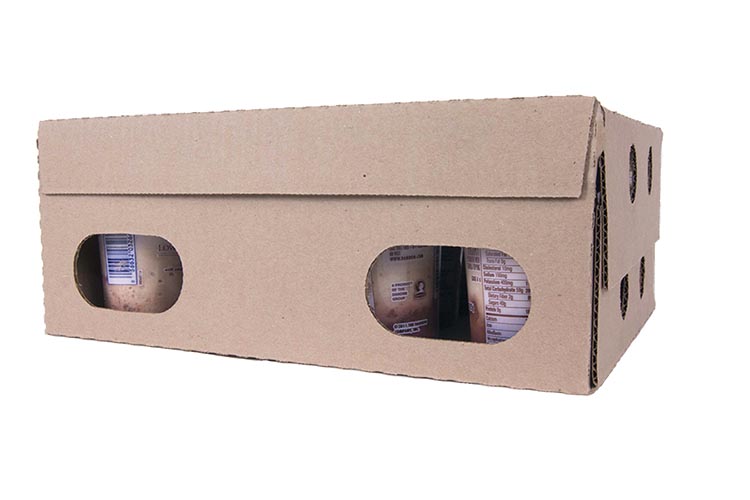 Can't Beat a Classic Case
Delkor offers both flange-seal (wrap-around style) cases and regular slotted containers (RSC) for shipping. We can help find a solution that saves cost and improves package strength to benefit your frozen food packaging company's bottom line.